The DomiDocs platform offers a powerful competitive advantage with a marketing tool
to help you stay in front of homeowners before and after the sale.
Customer referrals occur in the first six months after the loan is closed
Engage with customers throughout the purchase and sale process
Gain a competitive advantage over competing homes
Have the advantage of having all of the property documents and
data readily available for a smooth and accelerated purchase and
sale transaction. Our sellers bundle allows important documents
to be shared or emailed to potential buyers for review.  DomiDocs' TrueValueIndex helps support a higher valuation based on documented improvements to show why a buyer should pay
a premium.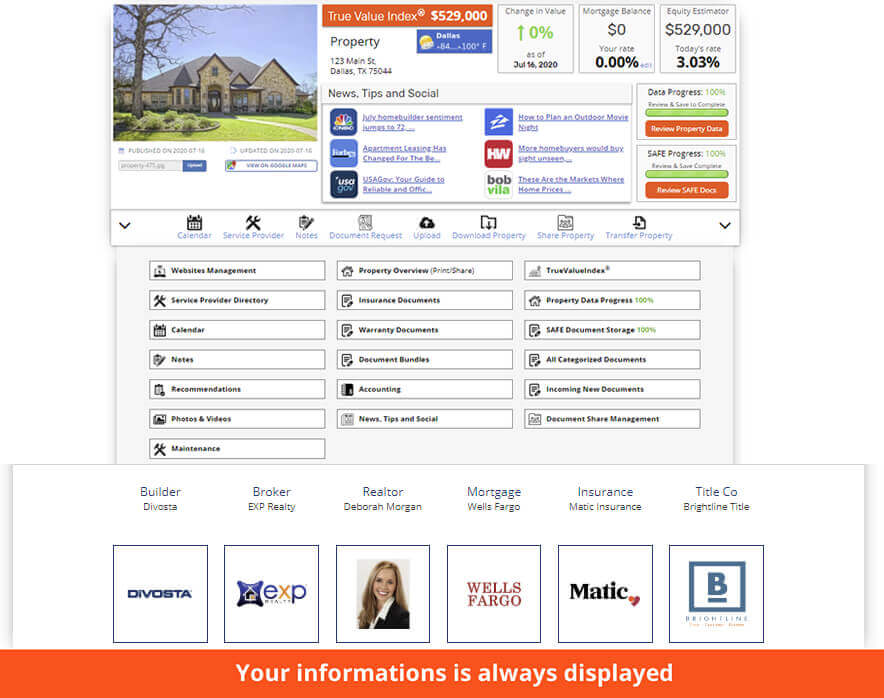 Client retention and ongoing referrals that grow your business
Be in front of the homeowner​
The DomiDocs platform ensures that your clients will not forget you post-closing.  Market to your clients daily as they utilize the tools that help maintain their home including maintenance and calendar reminders.  Your information is displayed in their property profile so you will not be forgotten.  
Leave a lasting impression with a tool that empowers homeowners
A valuable offering that goes beyond a typical gift
Give the gift of organization, education and technology that will provide an ongoing relationship with homeowners to save them time, money and increase their home value.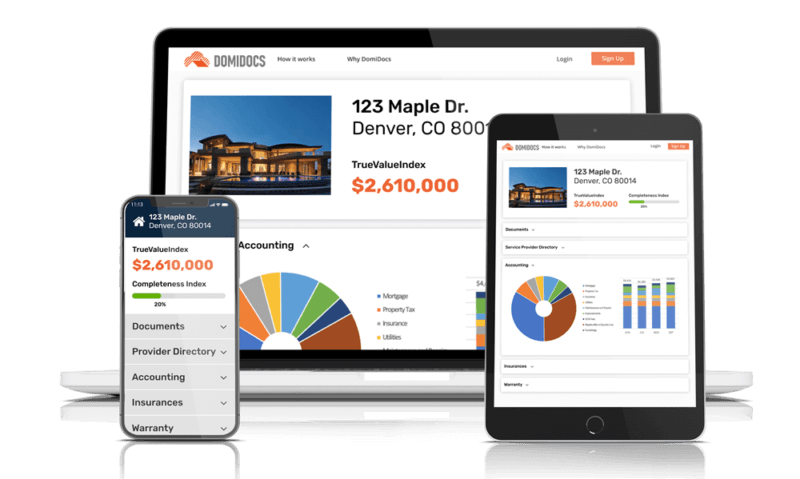 Sign up to start utilizing our technology to gain referrals and retain more customers.