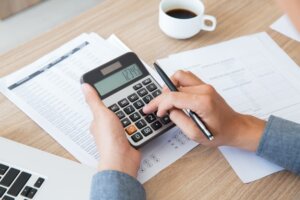 With the Federal Income Tax deadline of April 15 looming right around the corner, you'll need to start prepping your individual income tax return now. Everyone wants to save money and so DomiDocs is here to provide tax credit and deduction information so you can maximize your tax breaks for 2020. Let's take a look!
Glossary
Tax Credit: A tax credit is an incentive that lets a taxpayer subtract a set amount from a local, state or federal tax liability. It's a one-for-one reduction towards your tax bill.
Tax Deduction: A tax deduction reduces the amount of income that is subject to taxation by federal and state governments. A lower taxable income means your tax bill will also be lower.
Which is more beneficial, a tax credit or a tax deduction?
According to a simplified example provided by NerdWallet, "a tax credit can make a much bigger dent in your tax bill than a tax deduction." Based on an adjusted gross income (AGI) of $100,000, a $10,000 tax deduction would result in a tax bill owing of $22,500, while a tax credit of the same amount would reduce it to only $15,000.
| | | |
| --- | --- | --- |
| | $10, 000 tax deduction | $10,000 tax credit |
| AGI | $100,000 | $100,000 |
| Less tax deduction | ($10,000) | |
| Taxable income | $90,000 | $100,000 |
| Tax rate example | 25% | 25% |
| Calculated tax | $22,500 | $25,000 |
| Less tax credit | | ($10,000) |
| Your tax bill owing | $22,500 | $15,000 |
Standard tax deduction or itemized deductions?
A standard tax deduction is a single, fixed deduction that reduces the amount of income that's subject to taxation. Itemized deductions can include a variety of expenses which may add up to a greater amount over that of taking a standard deduction; the more tax deductions you can qualify for, the less you'll be paying for taxes.
Here's another example offered by NerdWallet while noting Americans who are blind and/or are over the age of 65 receive larger standard deductions.
| | | |
| --- | --- | --- |
| Filing status | 2020 tax year | 2021 tax year |
| Single | $12,400 | $12,550 |
| Married, filing jointly | $24,800 | $25,100 |
| Married, filing separately | $12,400 | $12,550 |
| Head of household | $18,650 | $18,800 |
The rule of thumb for choosing a standard tax deduction or itemized deductions method is to do whatever results in the least amount of taxable income. In other words, use whatever deduction method provides you with the most financial benefit. Itemized deductions usually require more forms and time, plus you'll need to provide proof you qualify for each deduction. A professional tax advisor or software program can run comparisons between the two deduction methods to calculate what's more efficient for you. Not sure who to call? Consult the DomiDocs list of trusted nationwide service providers!
Popular individual income tax return deductions and credits
With so many tax credits and deductions available for individuals, here are just a few of the most commonly used methods of reducing your taxes.
Organization is key to taking advantage of available tax breaks for 2020. The user-friendly DomiDocs homeowner enablement platform gives you the tools to be organized year-round and not just for tax season. You can upload all of your important household documents and receipts where they'll be securely stored and accessible 24/7. What could be easier? Being organized means you'll be saving money and valuable time you can then spend with your family and loved ones.
Author – Connie Motz