The DomiDocs platform simplifies home management with our highly secure, and easy to use
cloud-based storage platform to store, track, and maintain your digital property.
of investment property buyers purchased to generate income through renting
Maximize the value and marketability of your property
Gain access to our technology and organization
Create a powerful marketing tool gaining a competitive advantage over competing rentals.  Your digital property profile is ready to share with renters to view on any device.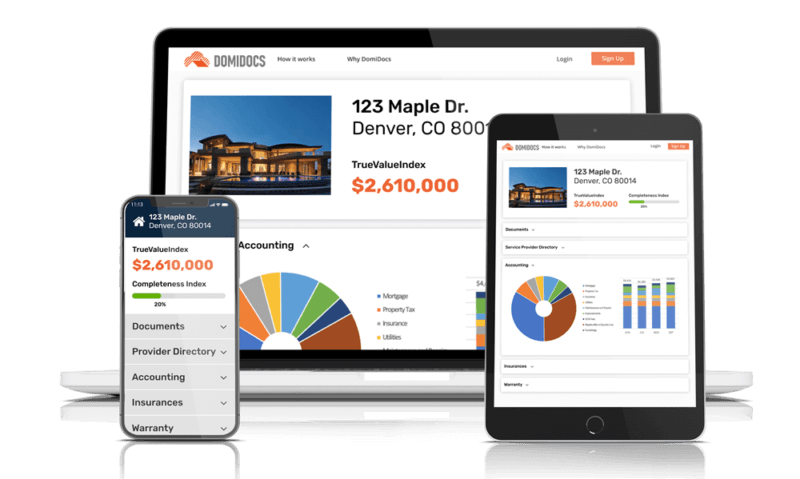 Control and manage your rental property details
Have all of your documentation in one place
The DomiDocs platform enables you to have all of your important documents in one easy to use platform.  You are able to manage multiple properties with ease and transparency on any device anywhere.
Track and manage your properties maintenance anytime or anywhere
Calendar and service provider tools
Our platform provides easy setup and tracking of maintenance schedules, reminders, and a complete service directory. You can easily setup your properties calendar or find a service provider that can be shared or tracked with the renter.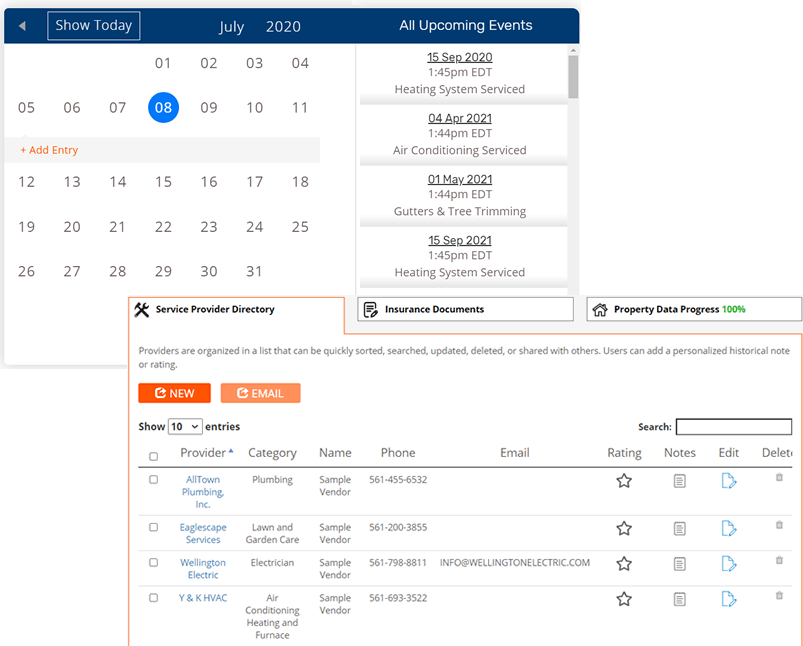 Sign up to start utilizing our technology to gain control of your properties.