DomiDocs Introduces HomeLock™
Right now someone could have listed your home for sale or rent or changed your name on the deed
without your knowledge. Your home's equity can be pulled from your property ruining your credit.

Is Your Largest Asset Protected?
lost by more than 9,600 victims in the real estate and rental industry
Homeowners are victims of these crimes more often then you think
How does this happen? 
The scheme works like this: Fraudsters pick out a house—often a second home, rental, vacation home or vacant house—to "steal." Using personal information stolen from the internet or elsewhere, they assume your identity or claim to represent you. Armed with forged signatures and fake IDs, they file paperwork with the county's register of deeds to transfer ownership of your property to themselves or a third party. They then sell the home or borrow against it, stealing your equity. When they fail to make payments on a loan secured by your property, you could end up in foreclosure or be unable to sell, refinance or pass the home on to heirs.
DOMIDOCS Platform goes to work for You. HOMELOCK™ continuously checks to see if: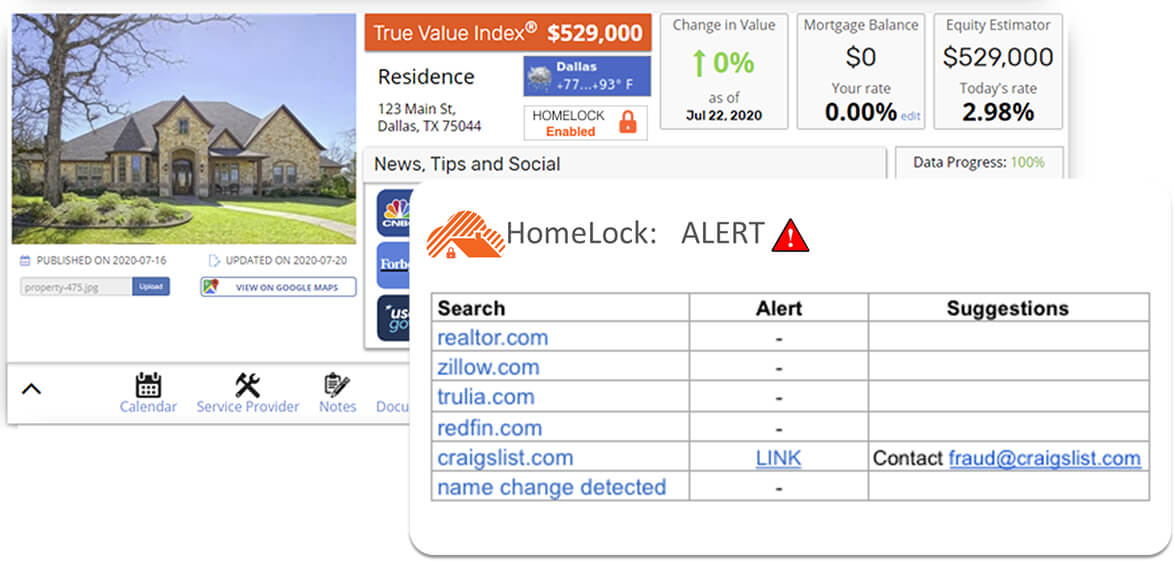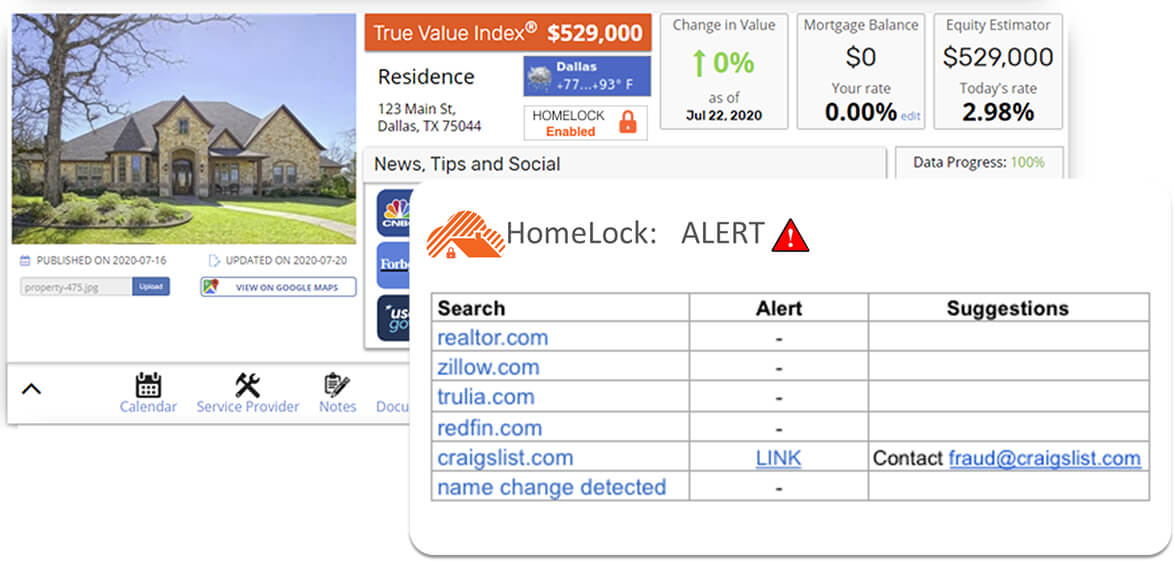 HOMELOCK™ alerts You if changes have been detected: