79% of homeowners
don't remember the name of their title company
Creates a new marketing channel and an additional revenue stream
Makes sure homeowners remember you post-closing
Delivers lead generation, client retention, and ongoing referrals
Benefiting buyers with organization and technology, enabling client loyalty
The evolution of closing documents
 No day-to-day business disruption
 Seamless technology integration (API/Closing Platform)
 Dedicated customer support team
 Co-branded marketing program
Seamless onboarding program with a proven track record of success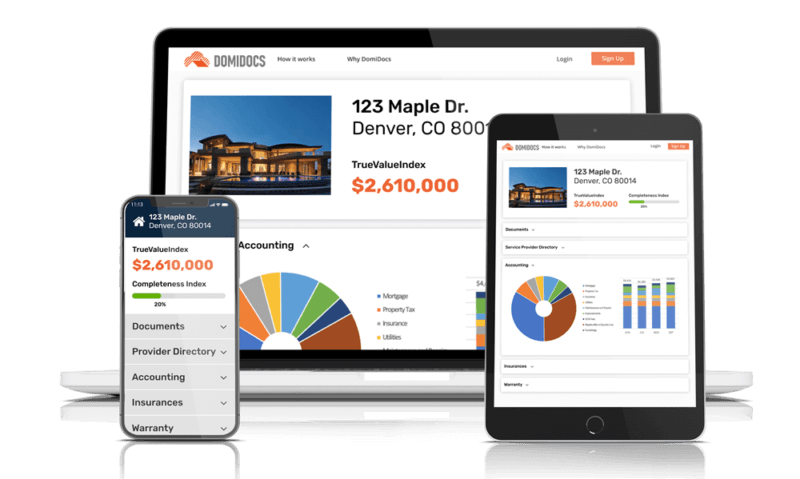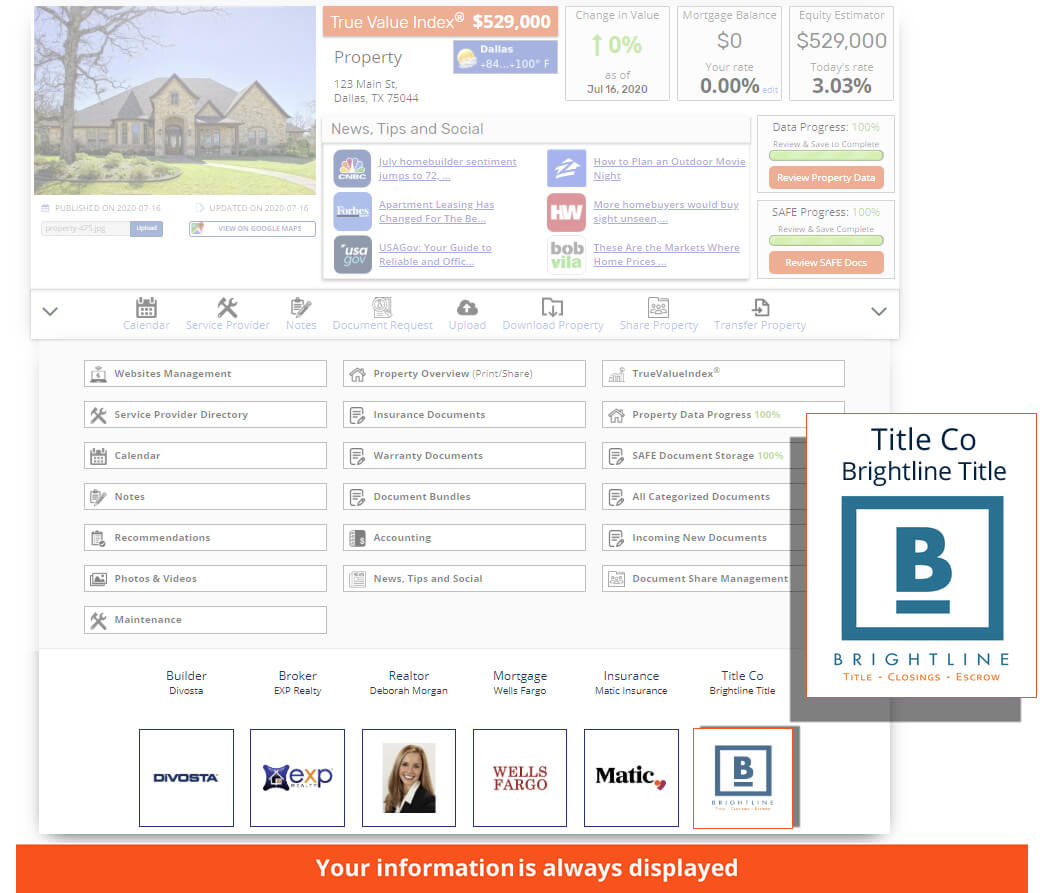 Make sure home buyers remember you post-closing
With DomiDocs you are always front of mind
Continue marketing to your homebuyers daily as they utilize the tools that help maintain their home, including maintenance and calendar reminders. Your company is displayed in their property profile, so you'll always be front of mind.
Provide organization and technology enabling client loyalty
Leave the homeowner with the long-lasting (memorable) gift of organization, education, and technology that ensures an ongoing relationship with your business.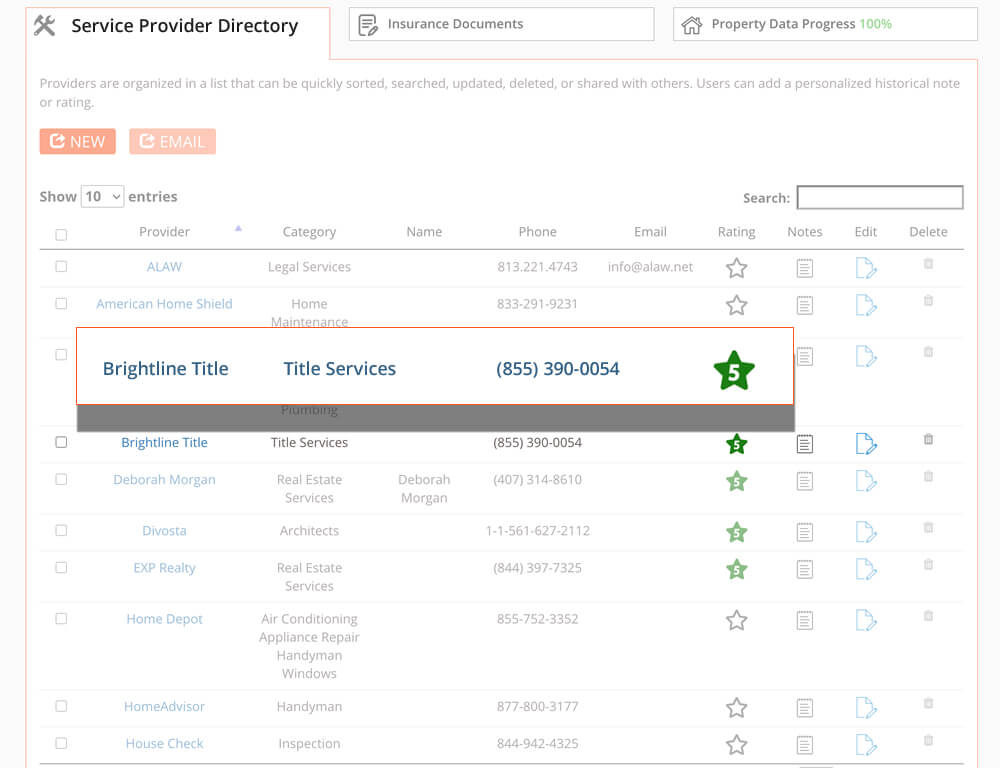 Sign up to start utilizing our technology to grow your revenue stream​.