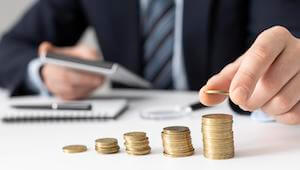 An unparalleled marketplace has been produced by the coronavirus pandemic where the vulnerable and those who thought they were financially secure have been faced with extraordinary challenges as homeowners. If you're one of them, you're not alone. Nearly 2.9 million homeowners in America have opted to delay mortgage payments due to financial difficulties, according to Chief Economist Michael Fratantoni of the Mortgage Bankers Association.
Ask any expert in a given situation and they'll tell you the key to success is through preparation and planning. When it comes to homeownership, 52% of Americans are stressed about maintaining their property, while 75% experience anxiety when it comes to unexpected home repairs. Instead of being anxious about the current pandemic situation, use this time to take charge of your homeownership. 
Becoming homeowner savvy will help you save time and money, and have peace of mind in knowing you're doing your best to take care of your family and their future. Here's what you can do.
Take Photos & Videos of Your Home
You should already have professional appraisals for items of value within your home, and if you don't, now is the time to get them done. It's important to visually confirm ownership of contents through a collection of videos and photos, as it's generally required when initiating an insurance claim. Simply video your yard and the exterior of the house, followed by a room-by-room walkthrough. This is also the perfect time to update your existing home inventory list as you go along.
Rethink Your Current Insurance Coverage
Have you recently done maintenance or upgrades to your home? Changes such as roof repairs or installing a centrally monitored fire detection system could result in lower insurance premium costs overall. On the flip side, if you've recently updated systems, added a new roof or hardwood floors, you need to increase the value of your insurance coverage to include these improvements.
Update Your Emergency Contact List
When was the last time you updated your emergency contact list for your home? In the event of a natural disaster or another unforeseen event, you don't need any added stress by trying to find a simple contact number for a specific contractor or service provider. The simple task of compiling an emergency contact list will give you more time to spend on the immediate needs of you and your family during a catastrophe including food, shelter, and safety basics.
Stop Paying More Taxes Than You Should
It's estimated that 60% of US properties are over assessed. DomiDocs will keep you ahead of the curve

by providing homeownership tools such as Market Value Tracking, Finance and Accounting, and Service Provider Management, all designed to provide you with

confidence

as a homeowner. At any given moment, DomiDocs offers access to your home's worth, equity options, and regularly scheduled maintenance, along with records of enhancements and improvements. When you're organized and keeping track of your home finances, you're less likely to overpay on your taxes due to an overestimate in value.

Protect Your Important Property Documents
Do you know where all

of your important property documents are? This includes documentation for insurance, deeds of trust, mortgages, taxes, and more. It's estimated that

1 in 4 Americans have lost or misplaced homeowner documents

, and

40% of Americans can't find a specific document when needed. Secure online storage is today's standard when it comes to disaster proofing your household or commercial property documents. DomiDocs will take you into the digital-first generation with its comprehensive and secure cloud-based document management platform where you'll have immediate 24/7 access to your important household documents. This digital repository of information will be accessible throughout your property-owning years, plus you'll be able to update documents in real-time with a few simple clicks. You can even store all of your manuals and warranties for quick access.
Author: Connie Motz