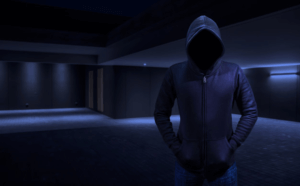 As a safe haven for you and your family, chances are your home is the most valuable asset you own. The known side of protecting your investment is ensuring it's well taken care of and you've got adequate insurance coverage in place. The unknown side is the potential for property crime, where criminals are waiting to take advantage of any opportunity to burglarize a home.
According to the Uniform Crime Reporting Program of the Federal Bureau of Investigation (FBI), there were over 6.9 million property crimes across America in 2019, most of which occurred during daytime hours. Besides the immediate loss of possibly irreplaceable items, victims of crime often have trouble sleeping and struggle with emotional consequences afterward.
DomiDocs helps homeowners to feel protected and secure by offering a user-friendly platform,  to safely store all of your homeowner documents, receipts, accounting and even photos of your valuables!  All easily accessible any time, and from anywhere, online. So even if a thief does manage to enter your home, you'll have peace of mind in knowing DomiDocs has your back.
Lock Your Doors and Windows
The key here is to lock all your doors and windows. This includes the garage door itself and the door leading from the garage into your home, as well as any storage area and/or side doors. While it's easy to crack open a window for fresh air, it's also an open invitation for a criminal to enter your home. Quick fixes include upgrading or adding secondary locks to your windows, utilizing patio door security bars, and motion detectors with lights along any pathways.
Pet Doors
While this may seem like a great idea at the time, and in many cases it's an ideal fix for your beloved four-legged friend, a pet door can give immediate access to your home if it's accessible enough. Some burglars can simply wriggle their way through the animal entrance, while others can use this to reach up and unlock your door from the inside. It's also a well-known fact that it's not likely your pet door will activate a home security system as generally pet doors allow animals to come and go freely.
Access From Your Yard
If you live in a dense neighborhood, there's a good chance a nosey neighbor may spot any would-be thieves before a crime occurs. Being in a rural area makes your home more vulnerable. Trees are an important part of curb appeal but if one is close to your home, a burglar could gain access to an upper floor of your home by climbing the tree. It's also good to keep shrubs smaller and away from your house so there's no place for someone to hide while trying to break in, especially if they're located near a door or window. Unless you've got a taller than average fence to protect your property, a regular type fence isn't much of a deterrent for a thief.
Are You Going to Be Absent From Your Home?
It may not be a good idea to advertise your absence on social media by posting that you will be away for the next 3 weeks across the country as it's a big white flag for potential thieves. Many thieves find their victims by friending people on social media. If you won't be home, be sure someone is taking care of your lawn, use light timers inside to come on at random intervals, and leave some of your curtains open. You can even park a car in the driveway as an added deterrent.
Install a Home Security Alarm System
Video doorbell cameras are a great way to help protect your home from would-be thieves. Installing a professional 24/7 monitoring alarm system is even better as seeing the security system warning sticker/yard sign can be enough for some criminals to simply look for an easier victim. If you go this route, ensure the security system keypad can't be seen outside from a door or window to notice if it's armed or not.
Where does a thief look once they're inside your home? They'll hit common hiding places for your valuables such as dresser drawers, closets, under mattresses, vases, medicine cabinets, and even the freezer. If you've got a portable safe, they'll most likely take the entire unit and explore the contents later, so consider an in-wall safe as a proactive alternative, as well as by storing your important homeowner documents safely and securely online with DomiDocs.
While the world pandemic feels beyond our control, DomiDocs is committed to helping you feel protected and safe in your home. For more home security tips, read October is Cybersecurity Awareness Month.
Author: Connie Motz