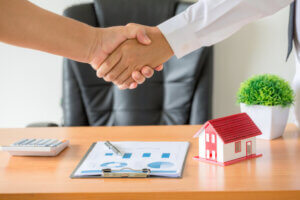 Chances are your home is your single most valuable asset and so it's natural you'll want to obtain the best possible insurance policy to protect it. But with homeowner coverage available for everything from animal liability to title insurance and just about anything in between, it can add up financially. Here are 7 super easy ways to save on homeowner's insurance!
Assessing homeowner insurance cost
The base cost for homeowners insurance is based on several factors not limited to your home's replacement value, age, location, condition, and size. It even extends as far as taking into account your credit history and marital status. According to the National Association of Insurance Commissioners, "The average homeowner's insurance policy in the U.S. runs about $1,200 a year."
Bundle it up
Many insurance companies are more than happy to give you a discount if you buy more than one policy from them. You can bundle policies such as vehicle and homeowner's insurance to add up the savings; Insurance.com states the average discount for bundling home and auto is 18% while noting MetLife came in at a whopping 43% savings. And if you do need to file an insurance claim, the process is streamlined if your insurance products are held with one company. You can also ask for a discount if you're planning to insure multiple properties with the same insurance provider. Our DomiDocs insurance bundle provides proprietary documents including a New Homeowner's Guide and best use instructions which help to prevent homeowner claims.
Raise your deductible
A deductible is an amount a person with insurance pays towards their claim before the insurance company pays the remainder. In general, the higher the deductible, the lower your insurance premiums will be. Ask your insurance broker if it's feasible to consider raising your deductible level from $500 to $1,000, but keep in mind you'll need to have money set aside to cover the deductible in case of an emergency.
Flaunt your home security
If you've got a monitored security alarm installed in your home, this will make your home less of an insurance risk and so it may mean lower rates with your insurer. Many insurance companies also offer discounts for having items such as deadbolts, fire extinguishers/alarms, and smoke detectors. Having a sprinkler system installed in your home can offer savings of up to 6% on homeowner insurance premiums.
Make your home disaster-resistant
Depending on where you live across America, you may be eligible for discounted homeowner insurance premiums if you've done your due diligence as far as making your home disaster-resistant. Think storm shutters, reinforced roofing/materials, sump pumps, and/or retrofitting an older home for a possible earthquake; upgraded electrical, heating, and plumbing systems can lessen the risk of potential fire or water damage.
Go shopping for the best deals
Premium prices vary among insurance companies so it's important to go comparison shopping. Industry experts recommend assessing three different quotes from insurance companies while noting that the least expensive policy may not provide adequate coverage or could have a steep deductible that might be hard to cover if a disaster strikes. Check to ensure that any rebuilding costs factored into the policy only include the cost of rebuilding your home and not the land it sits upon as it's generally not at risk, however, some companies may try and sell you on an inflated replacement value which may include both land and home costs. And it never hurts to check insurance company reviews online before signing on the dotted line.
Are you eligible for a discount?
Insurance discounts are available for a variety of buyers including but not limited to:
age 55 or older
being a long-term policyholder with the same insurer
being a member of an association or group
being in the military
being married
being mortgage-free
being retired
claims-free loyalty
living in a gated community
new home-buyers
nonsmokers
working from home
You may also be able to get a homeowner insurance discount if you pay your policy premium in full instead of opting for monthly payments.
Reassess your homeowner insurance policy annually
Is the homeowner's insurance policy you have in place the best fit for your needs? You are free to change your homeowner's insurance coverage at any time, so it's always a good idea to review your coverage regularly and compare the cost and coverage that you have with what else is available from both your insurer and other companies. Plus, if there have been any major additions to your home and/or contents in the past year, it's time to reassess your homeowner insurance policy to ensure it'll cover your new renovations.
Do you know where your homeowner insurance documents are?
It's estimated that 1 in 4 Americans have misplaced or lost property documents, while 40% can't find an important household document when needed. You can securely store and have quick access to your vital homeowner documents with DomiDocs' user-friendly digital platform. There's a convenient insurance bundle where you can upload your important papers such as your homeowner, liability, and flood insurance policies. If you need to file an insurance claim, your paperwork is available online 24/7 with one click.
Author – Connie Motz