Maximizing the value
of your home has never been easier.
Sign up today for FREE access to features and functionality to make home management easy
Maximizing your homeowner journey has never been easier​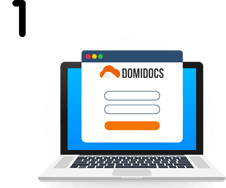 Register for free on the DomiDocs homeowner management platform, and create your personal digital property profile. Select your permissions, sharing, notifications, and contact preferences. Your digital profile is secure and specific to only you; DomiDocs does not share your information or contact you unless requested. Once your profile is completed, you can start building your property profiles.
Contact us to have a representative setup and document your home.
We generate your digital property profile details from multiple sources to provide a complete profile for accuracy. This includes existing information from real estate and county record data sources. We combine our sourced data and technology with your provided data making it possible to provide reliable, actionable information you could never gain on your own or with any other company.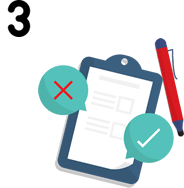 Your digital property profile comes preloaded with calendar entries, service providers and homeowner documents we have sourced for you specifically. Easily setup preferences for your calendar and service providers including notifications, integrations and MORE.
Using your data and documents combined with our TrueValueIndex® algorithm, we will help you generate a more accurate and defendable property value. This will give you a competitive advantage over other undocumented properties or low valuations from third parties. We will turn your documents and related data into useful, actionable marketing material when it comes time to utilize the value of your property.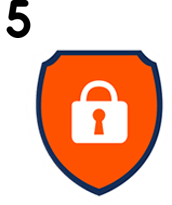 Use our SAFE document program to help avoid potential costly risks. This cloud based program sets you up to have documents readily available for quick access. Initial documents might include purchase and sale, property taxes, site surveys, engineering blueprints, insurance policies and appraisals. With all of your documents aggregated and organized, you will begin to receive recommendations on your property specifically.
Use documents, data and provided information to receive money saving tips, news and weather specific for your property. Homeowners can benefit daily by using the enhanced features and functionality provided by our home management platform. Your property is organized, referenceable, and shareable allowing you to manage your largest asset effectively.