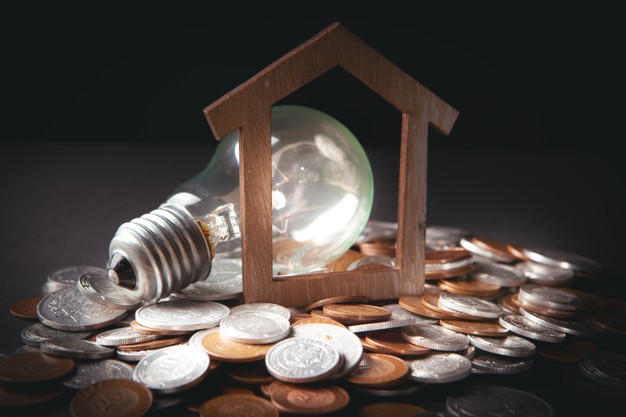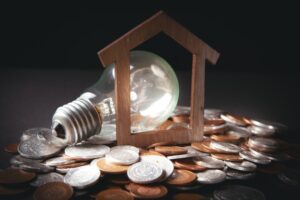 If you're a homeowner, chances are you have a mortgage as do 44% of Americans according to a report by Experian. And while we've all heard of conventional and government mortgages, an energy efficient mortgage is another option you may not be aware of. Designed to save you money and help the planet at the same time, here are the ins and outs of an Energy Efficient Mortgage. 
What's an Energy Efficient Mortgage?
Also known as a green mortgage, an energy efficient mortgage (EEM) can be used to buy an eco-friendly home, or to refinance and upgrade your existing property to make it more energy efficient.
Homeowner Benefits of Having an Energy Efficient Mortgage
There are some great advantages for homeowners when utilizing an EEM including:
saving money on overall energy costs

reducing your

carbon footprint

making your home more comfortable and enjoyable

doing green improvements may help you qualify for a larger mortgage

increasing the value of your home by as much as 3-5% according to Freddie Mac

some EEM loans also allow you to make home improvements against

natural disasters
According to the Energy Star program, more than 70,000 homeowners upgrade their homes annually to meet energy efficient standards, while 1 million homes across America are certified as being Energy Star compliant.
What Qualifies as an Energy Efficient Home?
There are a couple of ways a home may make the grade as being energy efficient to qualify for EEM financing:
Energy Star Certified Homes: these homes are built more energy efficient and to higher standards from the get-go; they're also inspected, tested, and verified to meet Energy Star requirements

Non-Energy Star Certified Homes: an existing home may be energy efficient but not certified through the Energy Star program. In this case, you'll need to have a home energy assessment conducted by a trained professional such as a home energy rater. If you're not sure who to call, consult our DomiDocs list of nationwide contractors.
What's Involved in a Home Energy Assessment? 
According to Energy.gov, an energy auditor will conduct a room-by-room exam of your home, along with your past utility bills. Some will include the use of a surface thermometer, furnace efficiency meters, and a blower door test to check for air leaks, while others may utilize a thermographic scan. The best way to prepare for a home energy assessment is to create a list of any existing problems for the auditor to check out. They'll also need to know your average thermostat settings for each season, what rooms are in use in your home, and how many people live in the residence. Common home energy assessment reports include a Department of Energy Home Energy Score (HES) or a Home Energy Rating System report (HERS).
What if Your Home Doesn't Qualify for an EEM?
Once you've got the professional energy assessment report in hand, you can review and complete the green improvements they've recommended. The report will provide your expected home energy rating once the upgrades are completed. You can then apply for an EEM with a lender who will require a final inspection to make sure all of the work has been carried out. 
Obtaining an Energy Efficient Mortgage for an Existing Non-Green Home
You can refinance by using an EEM to conduct energy efficient upgrades to your existing home. Lenders will look at your current utility bills and calculate the savings you'll be able to make, which will determine your EEM financing terms. If you've got a great debt-to-income ratio, your borrowing terms may be even more favorable. You'll also need to have an energy assessment done to show your home's projected monthly energy savings.
Types of Energy Efficient Mortgages
Most of the major home loan agencies offer EEM programs but each has its own guidelines to follow including minimum credit score and employment requirements.
Fannie Mae's HomeStyle® Energy Mortgage: borrowers can use this mortgage to purchase or refinance a qualifying home to improve its energy efficiency and decrease utility bills. Upgrades here can include wind, solar, and geothermal power. You can also use this mortgage to pay off a

Property Assessed Clean Energy

(PACE) loan you may already have in place.

Veterans Affairs Energy Efficient Mortgage: Reserved for qualified military personnel, a Veterans Affairs (VA) EEM allows borrowers to make energy efficient improvements to an existing dwelling either through a VA EEM loan or refinancing. Generally, qualifying improvements from $3,000 to $6,000 may include furnace modifications, heat pumps, storm windows, caulking, weather-stripping, and more.

Federal Housing Administration Energy Efficient Mortgage: The aim of the Federal Housing Administration (FHA) EEM program is to allow homeowners to finance green improvements and lower their utility bills. The FHA requires borrowers to qualify only for the amount of the loan used to refinance or purchase a home; borrowers don't need to qualify for the portion being used to carry out the improvements. An FHA EEM maxes out at the suggested home energy assessment costs or the lesser of 5% of:

the adjusted value of the home

115% of the median neighborhood price of a single-family dwelling, or

150% of the national conforming mortgage limit

USDA Energy Efficient Mortgage: you can qualify for a USDA EEM if you want to purchase a home in a designated rural area, as well as having a low to moderate income requirement.
Shop Around for the Best EEM Rate
Don't forget that an energy efficient mortgage is still just that, a mortgage. Depending on your financial situation and home energy qualifications, you may be able to save thousands of dollars over the life of your mortgage by simply shopping around for the best rates. Compare offerings from lenders to ensure you're getting the best deal.
By having an EEM, you're essentially securing equity in your home as you'll be meeting energy-efficient standards which increases and protects the value of your property. Our free and user-friendly DomiDocs home management platform offers document organization and market value tracking, as well as HomeLock™, the ultimate protection from home title fraud, one of the fastest-growing crimes in America. HomeLock™ also offers 24/7/365 protection from county clerical errors, unpaid bills, or missed payments. Don't be caught off guard, sign up for HomeLock™ today!
Author – Connie Motz