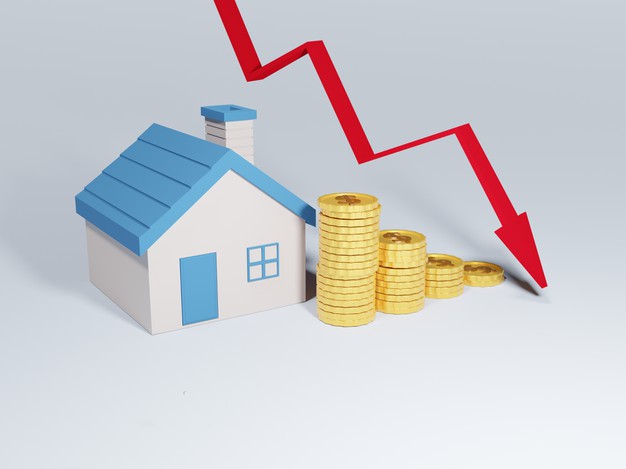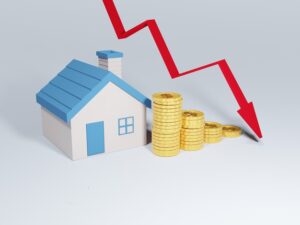 How's your credit score? If it's not as good as you'd like, there are still some ways you may be able to refinance your mortgage even if your current financial situation isn't ideal. Let's take a look at the secrets of refinancing your mortgage with less than ideal credit.
What is mortgage refinancing?
Mortgage refinancing is essentially the process of replacing one loan with another, and in most cases with more favorable terms. There are several scenarios where refinancing your mortgage may be to your advantage, such as establishing lower interest rates or changing to a longer-term which lowers your monthly payments. You can also do a cash-out refinance where your mortgage is refinanced for an amount higher than what you owe allowing you to access the difference in cash. You can then spend it on your home or whatever else your heart desires. If you have a Federal Housing Administration (FHA) loan and made a down payment of less than 10%, you're required to hold private mortgage insurance until you reach 20% equity but if you've hit that threshold, it may be a good time to refinance. It's also important to note that refinancing with a low credit score could mean lenders aren't prepared to roll closing costs into the loan itself so you may be expected to pay out-of-pocket which can typically run $4,300+ according to ValuePenguin.
How's your credit?
Lenders assess your creditworthiness and potential risk based on your Fair Isaac Corporation (FICO) credit score which takes into account your total debt owed, loan types, repayment history, and your overall length of available credit history. With scores ranging from 300-850, the higher your score, the better off you are. Where do you fit in? Here's the FICO credit score range:
Poor: 300 to 579

Fair: 580 to 669

Good: 670 to 739

Very Good: 740 to 799

Excellent: 800 to 850
Mortgage refinancing options with bad credit
Some lenders using FICO credit scores will be unable to refinance your mortgage so it's best to be emotionally prepared for rejection. However, there are still some options even if your credit score is poor:
If your credit score falls into the fair range, you may be able to do a cash-out refinance to pay down your existing debt or consolidate it into one payment instead of paying multiple credit cards/loans separately. Once that's taken care of, your credit score will improve, and then you can apply for additional mortgage refinancing.

If you have an existing FHA loan, you may be able to apply for an FHA streamline refinance without having to undergo any further income verification or credit check, however, rules apply such as you can't increase your monthly mortgage payment by more than $50 or have more than one 30-day late payment within a certain time frame.

If you can secure a non-occupying co-client, in other words, a person who doesn't live in your home and who's able and willing to take financial responsibility for your loan in the case of default, you may qualify for mortgage refinancing. Depending on the situation, minimum credit scores will be required from both of you and there may even be a clause that requires your co-client to be listed on your home's

title

.

If you have an existing Veteran's Administration (VA) mortgage, you may qualify for a VA Interest Rate Reduction Refinance Loan (IRRRL), but again you must meet specific criteria including having on-time payments while noting only the mortgage term or rate can be refinanced, there's no cash-out option offered.
Boost your credit rating
When you're looking to refinance, it's a good idea to obtain your credit score/rating so you know where you stand before approaching lenders. Many credit card companies offer free credit scores to their cardholders, or your bank/investment broker may be able to get a copy for you. All of the three major credit repositories, Equifax, TransUnion, and Experian, must provide a free copy of your entire credit report annually upon request   from the Federal Trade Commission's authorized website annualcreditreport.com. These reports will list your entire credit history in detail. It's important to review them and be certain that the information they have is correct. If you discover an error on any of them, the process for correcting the information will be provided to you with the report. You'll definitely want to correct any errors you might find, as incorrect information could impact your ability to obtain home refinancing. Also, be sure that your bills are always paid on time as late payments will negatively affect your credit score as will simply closing out a credit card you're no longer using.
Don't be caught off guard if you find there's a discrepancy on your credit report related to your property for something like a missed payment, a clerical error at the county level, or an unpaid bill! DomiDocs' HomeLock™ provides 24/7/365 monitoring to alert you to the above scenarios and more including property fraud – one of the fastest-growing crimes in America. Protect your home by signing up for HomeLock™ today!
Author – Connie Motz