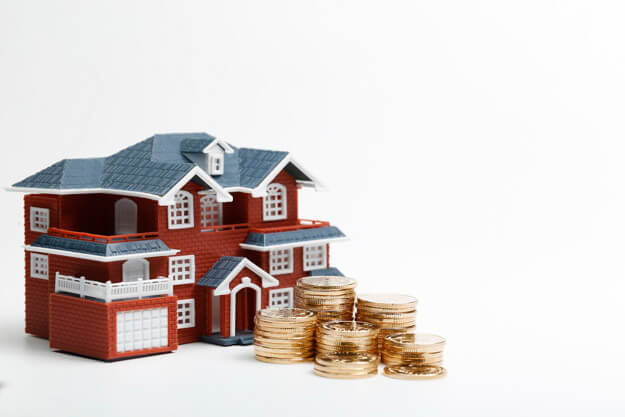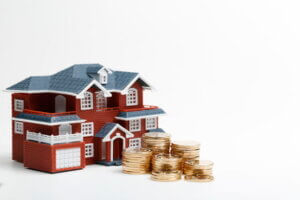 After scouting neighborhoods and scouring online seemingly endlessly, it's super exciting to finally find a home that ticks off your most-wanted boxes! But there's nothing worse than unearthing the home of your dreams only to discover there are a plethora of people that feel the same way. Enter the dreaded bidding war. Besides upping your offer within limits you can safely manage, there are other tactics to help get the house you want including making sure all your financial ducks are in a row. Check out our Tips and Tricks to Help Win a Bidding War.
The Scenario
As an example, Rogers Neighborhood Realty in Lowell, MI, states the average home signed with their agency receives five offers within 48 hours of listing a property. One of their recent properties resulted in a bidding war where it garnered 13 bids including one for more than $100,000 over the listing price. Can you imagine?
Prep Your Finances
This is where the lining up of financial ducks comes into play. Prepare your finances by knowing your credit scores and having all of your basic financial documents in order. This can include tax returns, recent pay stubs, and bank statements. For a comprehensive list of documents you'll need, consult our Checklist: Before You Approach the Buying Process in our DomiDocs New Homeowner Guide.
Get Lender Pre-approval For Your Mortgage
After meeting with and submitting all the required documents to your lender, they'll provide you with a letter of pre-approval that you can then submit along with your offer to purchase a home. This letter will inform the seller you're a serious buyer. Even though a pre-approval letter isn't a formal approval, as long as your lender can validate the information you've provided on your application and the home you want to purchase appraises for an amount that supports your loan request, you'll be able to obtain a mortgage to buy it. 
If Possible, Pay Cash
While this may be hard for some potential homebuyers to do, paying cash won't entice all buyers but it will for some as they don't want to wait for a buyer's lender approval to sell their house. Paying cash provides an extra layer of confidence for the seller in knowing that the sale of their home will close in a timely manner suitable to them.
Sweeten the Deal With a Personal Appeal
Besides upping your ante, ask your real estate agent about the possibility of including a personalized letter with your bid. While we've all heard of this being done in theory, the National Association of Realtors has cautioned against doing so simply because an innocent letter could lead to fair housing complaints as it could reveal an intended family's ethnicity or religion, which could then be seen as discriminatory. The same goes for including a photo of your family and/or pets, so again, be cautious before doing so. A better way to approach a bidding war with a personal appeal is by offering to include something tangible such as concert or theater tickets, or paying for a moving crew or seller costs. This is a great time to get creative!
Line Up a Lawyer
Although not all states require it, some legally require a real estate attorney to oversee a home buying situation such as for closing transactions and/or the execution of documentation. Legislation changes frequently so be sure to ask your real estate professional about the latest requirements. According to LemonBrew, a real estate agency based in Charlotte, NC, real estate attorneys charge anywhere from $150 to $300 per hour, while others offer flat rates ranging from $500 to $1,500.
Exclude Contingencies
A contingency refers to something that must occur for the house sale to be complete. Sellers are generally looking for a clean offer with as few contingencies as possible. Typical homebuyer contingencies may include clauses such as a/an:
appraisal contingency, where the

fair market value

of the home is determined 

financing contingency, stating if you can't receive financing, you have the right to back out of the sale or to acquire other financing sources

home sale contingency, where the buyer must sell their own home first

home inspection contingency, where the home must be deemed in good order

title contingency, to ensure the title can be transferred free and clear
To make your offer the most appealing it can be, remove as many contingencies as possible upfront while ensuring you're in a secure position to do so. But you don't want to casually waive a home inspection outright only to find out that the property you've just closed on has had numerous mold or structural issues in the past; instead, consider modifying the home inspection contingency to a pass-fail inspection where a buyer won't require a seller to make any improvements deemed necessary on the report but yet you'll be aware of any issues that will need attending to.
Include an Appraisal Gap Guarantee
While lenders will only finance buyers up to the appraised value of a home, sometimes properties will be selling above market prices which creates a gap between financing and the final sale price. An appraisal gap guarantee states that the buyer will offer that difference in cash, up to a predetermined amount.
Include Escalations
When you're submitting an offer to buy a home, you're basically doing it blind as you truly have no idea what other offers are being made. However, you can include an escalation clause that essentially states that you're willing to bid higher if need be. As an example, you could offer $425,000 as a purchase price but include an escalation clause that says you're willing to pay as much as $475,000 if higher bids come into play from other potential buyers, determined in $1,000 increments or however you choose.
Being Flexible As a Buyer May Pay Off 
As a buyer, if you can be flexible with the seller, you may have a better chance of getting the home you desire in the end. For example, a seller may want to vacate their home after their kids have finished school for the year, or during spring break to allow for moving and adjustment time. If you're able to accommodate their wishes when other buyers aren't, you may just get the home of your dreams.
Once you've secured your forever home, be sure to protect it from potential fraud with HomeLock™, our proactive digital property monitoring system designed to keep your home safe 24/7/365. As a bonus, HomeLock™ doesn't just protect your home from property fraud but also scans 200+ data points daily for early detection including missed payments, unpaid bills, or clerical errors at the county level. Be sure to sign up for HomeLock™ today!
For more information on home buying, read:
Author – Connie Motz