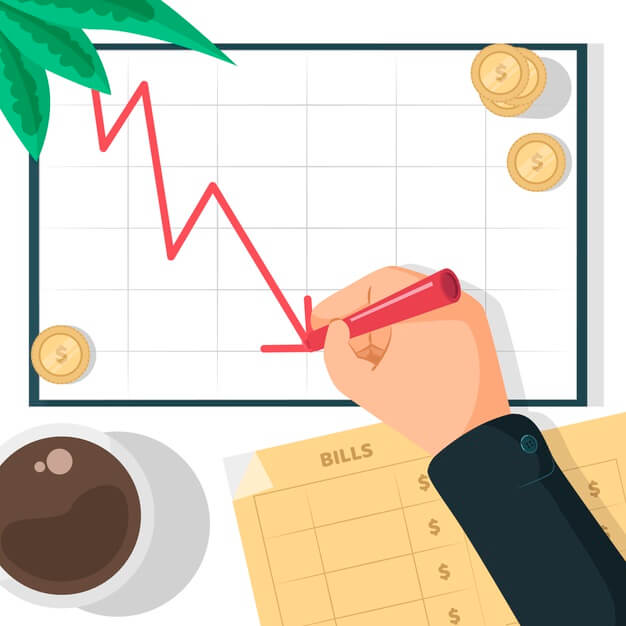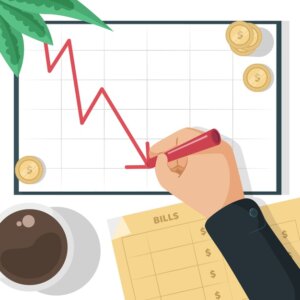 According to research, you can increase your property's value by 2.9% if you simply paint your exterior front door black. Who knew? But the same goes for decreasing your property's value – you could unwillingly be deterring buyers or dragging down your home's market price. Protect your home from a drop in value by avoiding these 12 crucial scenarios that will decrease the value of your home.
Location, location, location.
You've obviously chosen your home with great care. But unfortunately, if you're located in close proximity to certain types of facilities and businesses, your property value could suffer because of it. These establishments include cemeteries; funeral homes; gun ranges; highways; homeless shelters; hospitals; megachurches; buzzing power lines; power plants; sinkholes; strip clubs; and train tracks. And the worst culprit? A bad school/district in your neighborhood can bring down your property value by nearly 22%. The nonprofit Resources for the Future institution and Duke University released a study showing Pennsylvania homeowners who lived with 1.25 miles of fracking/shale gas wells lost $30,000 on their property value.
What's in a name?
Research shows, there's a lot in a name as your address or street suffix could actually lower your home's value. Seriously? If you live on an avenue, drive, or a street, your home is valued lower than if you lived on a place or a way with the same name. Again, who knew?
Street Traffic Noise
How much traffic occurs along your street? Do vehicles use your road as a shortcut during rush hour? If you live along a busy street, your home will typically have less value than similar houses in quieter locales. A real estate rule-of-thumb says a two-lane road with a double yellow line indicates more traffic than there may appear to be depending on the time of day
Disagreeable Neighbors
While the occasional spat with a neighbor is bound to occur at some point, downright unpleasant neighbors can decrease the property value of an entire residential district. We're talking people with less-than-tidy yards, hoarders, partiers, or the family with a barking dog that just won't stop. Help keep your family safe by doing a simple search of the National Sex Offender Public Website to reveal identity location information of offenders who live, work or attend school nearby.
Not Fixing Things in Obvious Disrepair
Perhaps it seems normal for you to hear that dripping faucet, but to prospective buyers, it can mean you're not taking care of your home in the best way possible. To avoid physical depreciation and get top dollar when you sell, you'll have to inspect your home with a fresh eye and then repair all damage as necessary. This includes mending things such as cracks in your driveway or sidewalks, chipped paint, stained carpets, and even scratches from your beloved pets. The same goes for a messy or cluttered home as buyers tend to not see past the disarray, but if you use a professional stager, you can grow your home's wealth by up to 10%.
Going Overboard with Renovations
When you're thinking of doing a major home renovation, think ahead to what prospective buyers may be looking for in similar neighborhood homes. While that personalized Egyptian-theme bathroom may have seemed like a good idea, it probably won't appeal to average buyers. The same goes for trying to upgrade your home to make it fancier than others in the area as it can backfire and turn off potential buyers. According to Appraisal Institute President Scott Robinson, "Home improvement projects are not necessarily investments in which a homeowner should expect a dollar-for-dollar return. Rather, these projects can increase the likelihood of a sale, or that a property will be comparable to other properties in a neighborhood." Replacing old carpeting and dated appliances if they're more than 10 years old helps to increase a home's value. Don't turn your garage into an extra bedroom or home office if parking in your neighborhood is already at a premium. 
Be Neutral like Switzerland
It's easy to add pops of color throughout your home with painted accent walls, but these same bright colors could deter buyers and bring down your home's resale value. Zillow also noted that homes with yellow kitchens sell for $1,400 more than homes with white kitchens, while rooms painted in wheat yellow, dove gray, or sage green can sell for up to $1,300 over the asking price. Walls painted in darker colors like terracotta or slate gray sold for $1,100 less. "A fresh coat of paint is an easy and affordable way to improve a home's appearance before listing," says chief economist of Zillow, Svenja Gudell. "However, to get the biggest bang for your buck, stick with colors that have mass appeal so you attract as many potential buyers to your listing as possible. Warm neutrals like yellow or light gray are stylish and clean, signaling that the home is well cared for, or that previous owners had an eye for design that may translate to other areas within the house."
Keeping Up Your Curb Appeal
We all know first impressions are key. This also applies to your home and yard. A home exterior that's faded or has peeling paint is not going to appeal to buyers. Keeping shrubs trimmed, grass cut, and gardens tended to are important signals to buyers that this home is being taken care of. If you're lucky enough to have mature trees on your property, this alone can increase a resale value of up to 10% says the U.S. Forest Service. Large trees look great, provide privacy, and can also provide shade which in turn reduces energy expenses. It's important to have larger trees regularly inspected by an arborist to ensure they're not damaged, diseased, or that their roots are growing too close to your home's foundation. Not sure who to call? Consult the DomiDocs list of trusted nationwide contractors.
Tragedies & the Paranormal
It may sound far-fetched, but reports have found if there's a rumored ghost haunting your property, it could turn into an actual nightmare when it's time to sell as only 12% said they'd pay the full market price for a haunted home, and 19% stated they'd pay less than 50% of the asking price. The same applies to tragedies that occurred within a home which can reduce the resale value by up to 25% if not more.
Abandoned Houses & Foreclosures
Vacant or abandoned houses can decrease the market value of nearby homes by as much as 5%. What can you do? Some cities like Spokane, WA, have an informal coalition that looks at ways of transitioning empty properties to something that's sellable. Foreclosures are also bad for neighborhoods in the sense that they lower comparable home values, plus these same foreclosures can easily turn into unsightly zombie houses.
Noise Pollution
While busy streets and a noisy neighborhood can be annoying, if you live near an airport your property could sell at 20% less than average homes in the nearby vicinity. 
Typically, quieter residential districts are generally more desirable, however, exceptions to this rule include the bustling downtown areas found in San Francisco and Manhattan where noise abounds.
Unsightly Billboards
A 2010 property study in Philadelphia noted that residences within 500 feet of a billboard were valued at nearly $31,000 less than similar houses. The study also noted that even one billboard in your neighborhood could drive down your property value, while each additional billboard in the vicinity trims the market value down even further by $947.
Protect yourself now and don't let your home's resale value decrease. Always stay on top of the curve by knowing your home's current value through DomiDocs TrueValueIndex®. We can help keep your home running smoothly by offering organizational and educational tools designed to functionally manage your home with ease. Let's get you started for FREE today!
Author – Connie Motz