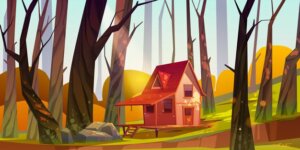 When it comes to our homes, it's all about enjoying and embracing our own personal style. One area you may not have thought much about is your outdoor living space. Here are some of the latest outdoor living trends for 2021 to help make your backyard the best it can be.
Year-Round Outdoor Living
You can enhance your existing outdoor living space by upgrading the seating and adding heat lamps, a fire pit, or a fireplace. Screens are important if you live in an area with pesky mosquitos that pop up during the warm summer evenings. Retractable shading and ceiling fans will help to keep your outdoor area cool while folding glass doors will let the light in while providing seamless transitioning between indoors and outdoors.
Outdoor Kitchens
According to a membership trend survey by the National Kitchen and Bath Association, 76% of participants were planning to incorporate an outdoor kitchen into their home. And really, who wants to cook inside when you could be outside enjoying an amazing outdoor kitchen that allows continuous interaction with your guests? We're talking about a fully functioning kitchen that comes complete with appliances, countertops, grills, fridges, and sinks, all designed to keep you in the center of the fun. You could even add a pizza oven.
Gardens Come In All Shapes & Sizes
While planning a full-on garden takes a lot of time and effort to reap the rewards, you can also plan a small garden on your balcony or patio. Besides producing some great veggies, gardening is a hobby that's good for your mental health. You can set up a drip irrigation system to provide water and a composting routine to help nourish it. If your outdoor gardening space is super tiny, think vertical as in growing plants on trellises or utilizing wall space. Native plants are a great option as they'll offer benefits for local insects and birds. Cutting gardens are also a huge trend as you can enjoy the herbs and blooms naturally outside or by bringing cut flowers into your home. Popular victory gardens consist of hardy and easy to grow veggies like beans, beets, cabbage, carrots, and lettuce.
Multi-Purpose Outdoor Living
Maybe it's due to the new trend of working-from-home but many homeowners want multi-use outdoor spaces. A report from John Burns Real Estate Consulting found that private outdoor space is the most sought out as homeowners can use their spaces as home offices or for doing yoga, exercise, or meditating. If you live in the southern states, outdoor showers are also in high demand. Landscape lighting can be used to highlight pathways or showcase your outdoor pool or water feature. You could also consider installing a tv that's specifically made for outdoor use.
Backyard Cottages & Pergolas
Houzz, the Pinterest of architecture and interior design, suggests pergolas will become prevalent in many backyards this year as they're inexpensive and generally quick to assemble so you can be enjoying drinks in the shade over a weekend. Also known as accessory dwelling units (ADUs) or granny flats, backyard cottages are being used for additional income, or as functional spaces for transitioning family members such as seniors or adult children. They're also popular as versatile spaces where you can work from home or set up a personal gym.
Front Yard Socialization
There's nothing more inviting than an open table where you can gather with neighbors.  Think coffee in the morning or sharing a drink and appetizers at night.
DomiDocs is committed to helping you through these uncertain times by providing you with an easy-to-use digital homeowner management system. You'll be able to do everything from securely storing documents to mitigating costly risks. Register now to simplify your home management and increase the value of your home, all in one place!
Author – Connie Motz