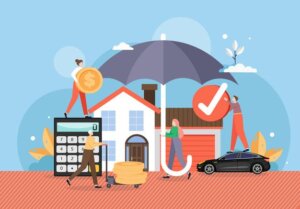 As a homeowner, purchasing a home warranty can be a very appealing idea if you're at all concerned about repair expenses down the road. But what exactly does a home warranty cover? Let's take a look at Home Warranty Basics to help you make an informed decision as a homeowner. 
What's Home Warranty Coverage?
First and foremost, a home warranty is not an insurance policy. A home warranty is a service contract with a specific company that promises to repair or replace specific components of your home if the need arises.
What Does a Home Warranty Cover?
While the options vary, home warranties generally fall into three categories of coverage:
a plan for a specific appliance

a plan for all appliances

a plan for all appliances, plus your electrical and plumbing components, including water heaters and HVAC systems
Consumer Reports states that many homeowners mistakenly think non-mechanical items such as windows, or even the structure or your home are covered when they're generally not.
Do You Have Home Warranty Coverage Already?
If you're in a newer home, the appliances may still be covered under the manufacturer's and/or builder's warranty, so you may not need extra coverage until your home and appliances age in the future. If you purchased your appliances with a credit card, they may also be covered through extended warranties.
What Does a Home Warranty Coverage Cost?
Generally, a home warranty can cost up to $500 annually but it depends on the coverage you choose and your geographical location across the country. Here's an example according to Consumer Reports:
| | | |
| --- | --- | --- |
|   | Central Ohio | Westchester, NY |
| Home Warranty Coverage for all appliances | $480 | $900 |
| Warranty Coverage for all appliances, plus plumbing and electrical | $600 | $1,020 |
Evaluating Home Warranty Coverage Options
There are many things to consider when shopping for a home warranty plan. Take the time to research and compare the following items between potential plans before you purchase:
Ask specific questions as to the exact coverage you'll be provided with. Consumers Reports has received complaints where homeowners have been informed that their fridge or water heater is covered, but the ice maker and the water tank itself are not. Also, an oven that stops working may not be covered if the stoppage occurred during the self-cleaning mode or if it was damaged by a power surge.

Will there be a copayment or deductible required? These fees need to be paid upfront to a contractor before the work begins and can cost up to $125 per incident.

Are there any pre-existing conditions being applied? Read the terms and conditions carefully so you know what's covered and what isn't, including the possibility of having to perform routine appliance maintenance for the warranty to be in effect.

How much will the plan pay to replace or repair an item? Will the company provide you with the current market value cost or just a depreciated value?

What are the monetary limitations of the warranty? Consumer Reports states some plans will pay up to $2,000 annually per item covered to access, diagnose, repair, and/or replace them.
Here's What Consumer Reports Suggests
While home warranties can provide peace of mind overall, Consumer Reports recommends an alternative. They recommend that homeowners take the money they would be spending on a home warranty option and put it into a dedicated savings account for product replacement and/or repairs. That way you won't be paying for warranty coverage you may not use. You also won't be at risk of finding out something you thought was covered isn't.
Basically, a home warranty option is an additional way of protecting your home and what's inside. DomiDocs' HomeLock™ provides further protection by digitally locking your home against virtually all homeowner fraud, including title & deed theft, missed payment, misfilings, unpaid bills, and more. HomeLock™ monitors your home 24/7/365 to keep your property and equity safe. Be sure to sign up with HomeLock™ today and receive your detailed 7-year home history scan and report!
Author – Connie Motz