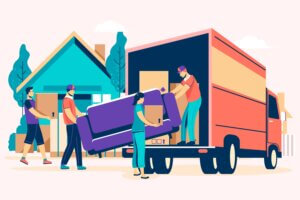 With an abundance of national parks and golf courses, along with a 73% annual average of sunny days in some cities and no personal income tax, who wouldn't want to live in Florida? But it's especially true for New Yorkers who are fed up with high taxes, bitter winter weather, and an inflated cost of living as they're leading the trend by moving to Florida.
New Yorkers Are Leaving in Droves
According to the U.S. Census Bureau, more than 600,000 people relocated to Florida in 2019, the highest migration flow of any state and nearly 64,000 of them were from New York. Why? Besides the above, the constant threat of crime, civil issues, and the COVID-19 pandemic are enough to send residents south in seeking a more affordable and rewarding outdoor-centric lifestyle.
Money, Money, Money…
If you live in Florida, you could save more money for whatever you want to do in life as you won't pay any:
individual capital gains tax
personal income tax
state income tax
According to Unhappy New Yorkers, a resident of New York with a $75,000 income would actualize a savings of $18,503 by moving to Florida, while someone with a $200,000 income would see a reduction of $49,509. The savings are even better if you're in the $1.2 million category as savings could hit upwards of $235,000.
Cost of Living in Florida
The 2021 Cost of Living Calculator as offered by BestPlaces.net cites a 50% difference between New York and Miami for the average homeowner. Can you imagine being able to save half of your expenses just by changing states? They continue by saying the cost of living index in Miami is generally 34.2% less expensive for homeowners without childcare needs (and not factoring in taxes), while the median home cost in New York is $680,500 compared to $329,900 in Miami – a savings of nearly 52%.
Florida's Homestead Exemption
As long as you've maintained a Florida residency for 40 months, bankruptcy laws in Florida allow for a homestead exemption that protects a primary residence from creditors. This may be an attractive option if you're facing potential bankruptcy from a lawsuit as compared to laws in New York.
Uncertainty During the COVID-10 Pandemic
Commuting to work always poses energy-wasting resources for both time and money, but add in transportation glitches during COVID-19 such as not being able to work at the Exchange if you arrived via the subway, and it's been more than frustrating for some New Yorkers. Plus transportation alone in New York City can cost 25% more than in Florida. The pandemic has changed the way everyone works, so if you're able to work from home, why not work from home in Florida while reaping all the tax benefits?
The Allure of the Magic City
Why Miami? According to a report by CityLabs, this global city has seen a 24.1% growth in its job market along with a 12% growth in population during five years from 2012 to 2017. One of the trendiest neighborhoods in Miami is Brickell where you'll find a concentration of bars, restaurants, businesses, and seemingly endless new condo developments. It's easy to get around in Miami thanks to its free Metromover electric-powered rapid transit system offering 21 stations. Miami is also home to the vibrant Adrienne Arsht Performing Center, the hipster Wynwood Walls district, world-class events like Art Basel, and a plethora of professional sports leagues.
Give Up Your New York Residency
It's not as easy as simply getting a driver's license or registering to vote in Florida, you'll have to go all-in and physically make the move to the sunshine state otherwise you won't reap the full benefits. You'll still be considered a 'statutory resident' according to the New York State Department of Taxation and Finance if you maintain a permanent home and spend more than 184 days in New York during the taxable year.
Join Your Fellow Unhappy New Yorkers
There's even an Unhappy New Yorkers website created by the real estate development firm Codina Partners of Miami. "New Yorkers used to come to Florida to buy a second home. Now they are coming down here to live," says executive chairman Armando Codina. The site offers weary New Yorkers the chance to vent and complain when they're fed up while offering the Broadway-style tag line: "Start spreading the news. I'm leaving today."
Whether you're considering buying a home in Florida or anywhere in America, the DomiDocs homeowner enablement platform provides simplified home management through our highly-secure, easy-to-use cloud-based storage where you can maintain, store and track your property digitally.
2021 Housing Market Predictions
Author – Connie Motz