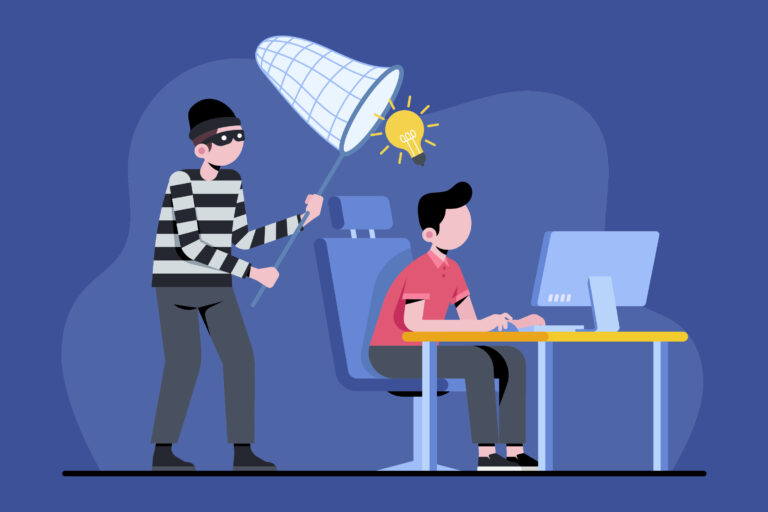 What can go wrong with your home today? Just about everything! And this includes mortgage and property fraud, one of the fastest-growing crimes in America according to the Department of Justice. In fact, fraud may have already occurred and you may not even know it. Here's what you need to know about mortgage fraud and how it can affect you.

According to the Federal Bureau of Investigation (FBI), mortgage fraud is considered to be a sub-category of Financial Institution Fraud and is a "Crime characterized by some type of material misstatement, misrepresentation, or omission in relation to a mortgage loan which is then relied upon by a lender. A lie that influences a bank's decision—about whether, for example, to approve a loan, accept a reduced payoff amount, or agree to certain repayment terms—is mortgage fraud." This type of fraud can be committed by either professionals in the real estate industry or individuals. For example, in California, seven people were convicted for mortgage scams totaling $10 million, followed by 12 individuals being arrested on 133 felony counts for operating a mortgage fraud/loan scheme over many years.
The FBI breaks mortgage fraud into two categories:
• Fraud for housing: representing illegal actions by a borrower to gain or maintain
ownership of a home while using such fraudulent information as misrepresented assets, appraised values, and/or income
• Fraud for profit: prioritized over fraud for housing, fraud for profit usually involves industry insiders such as attorneys, bank officers, and mortgage brokers who manipulate mortgage lending to steal equity and/or cash from homeowners
The financial services company, CoreLogic, states one in 123 mortgage applications contain signs of fraud including incidents falsely reflecting assets/liabilities, credit issues, income misrepresentation, and monies available for down payments.
The FBI Warns These Property Fraud Schemes Could Affect You
Here are common mortgage scheme fraud scenarios that all homeowners need to be aware of according to the FBI:
Air loans:

an air loan is taken out with no collateral on a nonexistent property using fake information throughout the mortgage application process

Builder bailout/condo conversion:

this occurs when builders seek out buyers
who receive a loan for a property but then allow it to slip into foreclosure; with
condo conversion, developers with an excess inventory of condos establish
fake buyers who receive cash-back incentives while inflating the condo's value
to get higher prices at closing
Commercial real estate loans:

this can involve a bogus lease, appraisals, and
cash flow to falsely manipulate the appraised value of the real estate
Equity skimming:

a straw buyer falsifies documents and credit reports to get a
mortgage, which is then transferred to an investor upon closing, who subsequently doesn't make payments and rents the property until imminent foreclosure takes place
Foreclosure rescue schemes:

usually occurs when a homeowner is just about
to default on their mortgage and is advised they can keep their homes by
transferring ownership to an investor who then defaults on the mortgage
Home equity conversion mortgage:

this is a reverse mortgage scam whereby
perpetrators recruit elderly borrowers to convert the equity in their home into
cash, which scammers keep, knowing that the fraud won't be discovered until
the homeowner discontinues living in their primary residence
Illegal property flipping:

using fraudulent information across the board, a
property is bought, appraised higher than it should be, and then sold
Loan modification:

criminals offer assistance to delinquent homeowners by
renegotiating mortgage lending terms for large upfront fees
Silent second:

this occurs when a buyer obtains a down payment from the
seller through a non-disclosed second mortgage, whereby the lender believes
the borrower has provided their own money for the down payment
The Threat is Real & Your Equity is at Risk
Think it can't happen to you? Think again. The FBI notes that almost $2 billion in properties were recently stolen in one year alone through title and housing fraud. And if it's not you, chances are good that property fraud has occurred to someone you know such as an elderly neighbor, a family member, or a friend. Check out some of the latest property fraud news & videos here.
What's the solution to mortgage fraud?
It's simple: protect your home and equity proactively with HomeLock™ home title protection monitoring. While basic mortgage and property fraud services alert you to problems after the fact, HomeLock™ proactively scans and monitors 200+ data points including:
daily property address monitoring

fraud detection for land, lot, and parcel

MLS listing websites

property rental websites

purchase and sale websites

social media websites
Why is HomeLock™ the #1 rated property fraud protection system?
HomeLock™ uses real technology to provide real homeowners with real protection for a very real problem! HomeLock™ has unique features including:
an early warning protection system that alerts before, during,

and

immediately after fraud or errors occur; this even includes missed payments, unpaid bills, or clerical errors at the county level

fraud resolution services including $25,000 in legal services for fraud defense and a $1 million Cyber Insurance Policy, along with 2 hours of assistance from our dedicated HomeLock™ Fraud Protection team

HomeLock™ includes our award-winning Homeowner Enablement Platform designed to save you time and money by providing actionable tools and features

a 7-year title scan history report
Secure your home and property with HomeLock™ today!