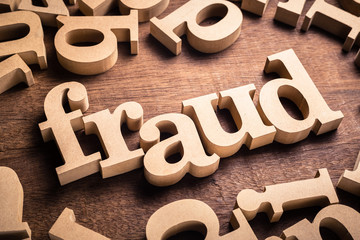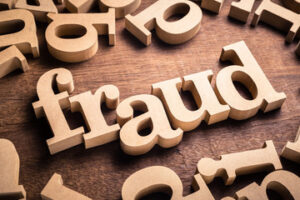 Cited by the FBI as one of the fastest-growing white-collar crimes in America today, title and deed fraud is on the rise! Don't become a victim along with the already estimated $1.77 billion that was recently stolen through housing, title, and deed fraud. The threat to your home is real, and your hard-earned equity is at risk!
What should you do? Protect your home 24/7/365 with HomeLock™, the most advanced digital property monitoring available on today's market. Our proactive service continuously monitors databases, listing sites, property records, and more for any changes on your property. Plus our comprehensive DomiDocs home management platform is included with HomeLock™!
What is Title and Deed Fraud?
When you buy a home, you'll receive a deed which is an official legal document used to transfer ownership rights of a property or asset between two people. A title is an additional document that serves as evidence and recognition as to those ownership rights, similar to a receipt or proof of purchase for your home. Title and deed fraud occurs when a criminal steals your home right out from under you by using unscrupulous tactics. Think it can't happen to you? Property fraud has increased by a whopping 6,134% in five years! Besides the real possibility of losing your forever home forever, the legal fees alone could be insurmountable.
What Can Go Wrong With Your Home?
Anything and everything can undermine the investment you have in your home, especially when it comes to criminals who are willing to do whatever it takes to take possession of your property, many times without you even knowing it. How does this happen? Title theft occurs when a thief assumes your identity, then uses the false identity to remove your name from the title and replace it with their own, giving them complete control over your home. The fraudster can then obtain a mortgage, take out existing equity, and/or sell your home outright, many times without you even knowing it until it's too late. Who knew?
Who's at Risk For Title and Deed Fraud?
Title and deed fraud can happen to anyone who owns a home. Thieves don't care if you're a first-time homeowner or if you have an investment property, they just want the financial payoff in the end. The most vulnerable targets are those that are unaware. Vacation homes are easy targets for title and deed fraud as the homes are generally vacant with absentee owners who may be more focused on their primary homes. Seniors represent a huge target market for property thieves as they may not be as tech-savvy, plus a report from ATTOM Data Solutions states 34% of American homeowners have 100% equity in their homes which is the case with many seniors. The built-up equity in these no-mortgage homes is just waiting to be tapped into by would-be thieves. The same goes for investment and non-owner occupied rental properties as title fraud can unfortunately occur at any time to any homeowner.
Why HomeLock™?
HomeLock™ continuously monitors and protects your property from title and deed fraud by scouring registries and records. If any nefarious activity is detected, you'll receive an immediate alert from our HomeLock™ Title And Deed Protection Team identifying the changes including information on the data and the source of the potential fraud incident. We'll then provide the support you need to address the alert. HomeLock™ is cost-effective at half the price while offering 5x the monitoring of any other system available.
HomeLock™ Isn't Just For Title and Deed Fraud
Our DomiDocs HomeLock™ monitoring is not only for title and deed fraud but also for anything that can go wrong along your homeowner journey including scenarios such as a clerical error at the county level, a missed HOA payment, or even an unpaid tax bill. DomiDocs is here to help!
Added Bonuses with HomeLock™!
When you secure your home by signing up for HomeLock™, you'll also receive a valuable 7-year property report detailing the history of your home. Our DomiDocs digital homeowner management platform is always included with HomeLock™ where you'll find functional tools designed to help you manage your home finances and keep your documents organized, as well as by providing current market value tracking and service provider information.
Author – Connie Motz