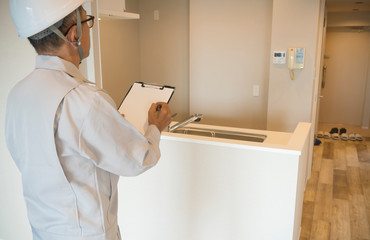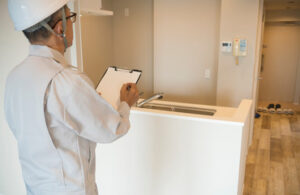 Are you dreaming of doing a kitchen remodel? According to HomeAdvisor, the average kitchen renovation ranges in cost from $12,567 to $34,962. Not in your budget? Don't worry because DomiDocs has compiled a list of inexpensive ways to update your kitchen and increase your home's value without breaking the bank. Let's take a look!
Change Out Your Sink and/or Faucet
As one of the focal points in a kitchen, updating your sink can give your kitchen an instant boost. If you don't want to completely replace it, you can actually paint your stainless steel sink using Rust-Oleum® Speciality Tub & Tile Aerosol which provides a ceramic/porcelain look for around $22. Consider adding a handy sprayer to an existing faucet or swap it out entirely for a Touchless smart version where you can save up to 15,000 gallons of water annually, it's a win-win for looks and practicality.
Boost Your Backsplash
As another kitchen focal point, your backsplash doesn't have to be plain and boring. You can add a pop of color by simply painting your existing backsplash tile with products found at your local hardware store. You can also increase your kitchen's visual appeal by installing economical stick-on tiles that come in a variety of finishes including metal, ceramic, and chalkboard, or by using some fun wallpaper designed for kitchen use.
Swap Out Your Wall Switch Plates
Swapping out your everyday vanilla switch plate covers is a fun way to personalize your kitchen space while adding some decorative flair at the same time. The possibilities here are seemingly endless with switch plate cover choices ranging from artist-themed to textured vintage versions. There's also a variety of tutorials on YouTube if you want to DIY.
Replace Your Hardware
Changing your cabinet drawer pulls and handles can make a huge difference in your kitchen's look and overall style. You can reuse vintage hardware found at places such as Habitat for Humanity ReStore or by buying a new set from your big box store while keeping in mind the average kitchen has about 40 pieces of knobs and pulls in total.
Resurface Your Fridge
If you've got a busy family where you're always on the go, consider adding a memo board to your fridge door with chalkboard paint. It will soon become the hub for your family's activities and can also be the perfect place where your kids are allowed to draw on something other than paper.
Update Your Cabinets
While replacing your kitchen cabinets can be an expensive undertaking, you can paint your existing cabinets in the color of your choice for under $100. A little time and elbow grease will be needed as you'll need to remove each door, clean it thoroughly, use wood putty to fill in any nicks, sand it, and then paint, but the result of painting your cabinets will give an entirely new feel to any kitchen. One of the hottest kitchen design trends is tuxedo cabinetry where the upper row of cabinets is painted white while the bottom row is a darker color such as black, gray, or slate blue, which according to real estate marketplace Zillow could net an additional $1,500 when selling your home. Be sure to ask the advice of your local paint expert before tackling this DIY project as your existing paint type will factor into your choices. Not sure who to call? Call our DomiDocs list of trusted nationwide contractors and services.
Illuminate Your Kitchen
For a kitchen to be great, it needs to be well lit. Besides adding cheap battery-powered under-the-cabinet LED lights, you can swap out your kitchen's main light fixture with something that sparks joy. It's simple to create a new kitchen focal point by adding a sleek chrome fixture for a modern look or a fancy chandelier-style choice for a more formal vibe.
Flip Your Flooring
Maybe it's time to flip your existing kitchen flooring into something more practical and reflective of your personality as a family. Rich wood tones offered in reasonably priced laminate flooring will add warmth to any kitchen, while vinyl or peel-and-stick tiles can insert color in a variety of patterns. You can also use vinyl floor stickers over your existing flooring that come in amazing textured-looking patterns and colors.
Serve Up Some Storage
You don't need to have electrical or water hookups available to consider adding a freestanding kitchen island as it can simply offer a convenient counter and storage space all-in-one. It's the perfect place to store rarely used kitchen appliances, cookbooks, or pots and pans, so your kitchen will appear less cluttered and be more organized. You can also add floating open shelves to your backsplash or to create a wall focal point. And if you've got the room, consider adding a coffee bar where you can store all your coffee-making supplies in one spot or an actual bar to keep your glasses and bottles organized. Keeping your storage coordinated with matching clear and labeled containers is the best way to find what you need at a glance. 
Update Your Decor
There are several things you can add or swap out in your kitchen that will instantly provide a cosmetic upgrade. Think colorful throw pillows on high-back barstools, vibrant artwork, or swapping out blah curtains for polished blinds that follow the less is more design theory to allow in as much natural light as possible. You can replace a worn floor runner or rug with one that adds a beautiful print or pattern, or fun texture. If your kitchen runs on the darker side, thread some splashes of white throughout by using ceramic accents, matted photo frames to create a stunning gallery wall, and/or painting the window and door trims white. If you have an outdated built-in dining area, you can remove it, paint the walls, and replace the timely table with a modest yet stylish bistro set.
DomiDocs provides a wealth of information for homeowners including the latest news, tips, and tricks such as these, along with functional tools through our simplified home management system designed to help you save money and time. DomiDocs is also committed to protecting your home against fraud and other unfortunate scenarios through HomeLock™, the most advanced proactive property monitoring service available for Homeowners. View our HomeLock™ video today to learn more!
Author – Connie Motz