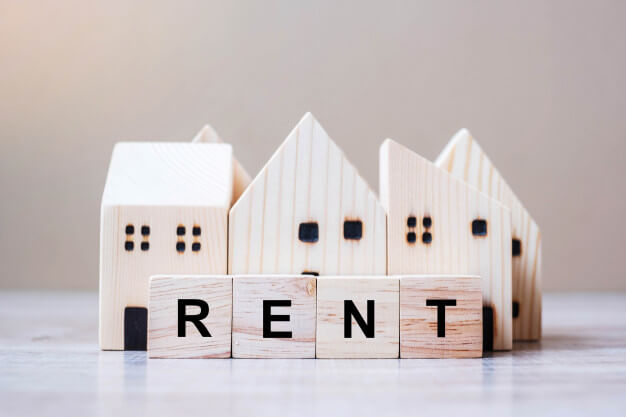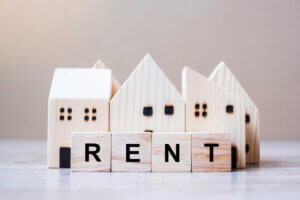 One of the age-old questions in real estate has always been should you buy or rent a home? But before you get intimidated, there really is no right or wrong answer as the real estate industry is in constant flux and highly dependent on local market conditions. So technically whatever choice is right for you is the correct one. However, having said that, there are some general scenarios to consider when facing the buy vs. rent conundrum — let's take a look at Crucial Things You Need to Know About Buying vs. Renting!
Advantages of Buying a Home
When you own your own home, every payment you make on your mortgage helps to build up your home's equity. Any interest you pay on your mortgage may be tax-deductible. By accruing equity in your home, it's a way of accumulating forced savings over having to try and actually put away savings every month. And when you own your own home, you won't have to worry about leaving and moving unless you want to. You can also follow your own rules by allowing pets or remodeling when you'd like, or you could even rent your home out to someone else.
Disadvantages of Buying a Home
When you purchase a home, there can and will be many costs involved over the years, including the expected and unexpected. Owning a home also comes with a lot of responsibility such as time and money for things like general upkeep, repairs, and homeowner's insurance. HOA fees can also be expensive. Unfortunately in some markets, it's entirely possible that home prices may decrease over time. If you need to move quickly because of a job or life-changing experience, it's harder and more time-consuming when you have to sell first.
Advantages of Renting a Home
Overall, making a monthly rent payment could be less than paying a mortgage. As a renter, you're not responsible for maintenance or annual taxes due. While you may have to come up with a deposit, it's going to be far less than a down payment on a home. It's also easier to move by giving the required notice as you can just pack up and go to a new job in a new city without having to face any complications when trying to sell a home quickly. And when you're renting, it doesn't matter if the value of the property goes up or down, plus some benefits may be included such as utilities and/or amenities like a pool or security.
Disadvantages of Renting a Home
Unfortunately, it's a given that rental prices will keep rising year after year as per laws allow. It's also a downer that by renting, there's no equity being built up and no tax benefits, there may be more rules to follow such as no pets or renovating allowed, and less stability that comes along with those annual rent increases. You may also be stuck in a lease for a set term of one year or more. And when you're renting, the monthly payments never stop.
Calculating Rent vs. Buy Options
While there are tons of rent vs. buy calculators available online, Truila offers two easy ways to compare rent vs. buy:
1. The rule of 15. For example, if your current rent is $1,000 per month, that works out to be $12,000 per year. You'll take that number and multiply it by 15 to get a possible purchase price for a home of $180,000.
2. The rule of 15 in reverse. For example, if the price of a home is $240,000, you'll take that number and divide it by a year's rent, say $12,000 as above. That gives you a ratio number of 20. Trulia says those that fall within a ratio of 1 to 15 should consider buying a home, while a ratio of 16 and above should likely remain as renters, depending on your location.
An Investing Pro's Opinion
According to an article on Kiplinger.com featuring investing tycoon Jeremy Schneider, Schneider suggests rent vs. buying isn't even the right question to ask. He says people who focus on which choice is financially better are missing the bigger questions, "How much are you spending and saving in each scenario? Are you investing the extra money you have each month?" He cites an example of buying a home for $100,000. At the end of a 30-year mortgage, the homeowner will have paid approximately: 
$200,000 in mortgage payments

$30,000 on homeowner insurance

$100,000 for repairs and maintenance

$56,000 in property taxes

$18,000 in real estate fees when selling the home
Which adds up to more than $400,000 for a home that will likely sell for around $278,000. So, this means the homeowner will ultimately lose money on their overall home investment. Schneider goes on to say that while renting may feel like a 'step down' for some, renting will also give you a break from maintenance and taxes when you decide to retire.
While the buy vs. rent problem will likely pose questions and strong opinions for years to come, we hope these tips will help you make a sound decision that's right for you. Besides DomiDocs' ever-growing commitment to provide simplified home management through a series of free and functional tools, DomiDocs also provides the opportunity to protect your home from title fraud with HomeLock™, our #1 rated service that actively monitors your home from fraud by scouring 200+ data points daily including looking for unpaid bills, misfiling's, or even missed payments. HomeLock™ provides 24/7/365 protection, so be sure to sign up today!
For more information, read:
Crucial Tactics for Paying Off Your Mortgage Early
The Essential Moving Guide Checklist
The Secrets of Refinancing Your Mortgage with Bad Credit
Author – Connie Motz