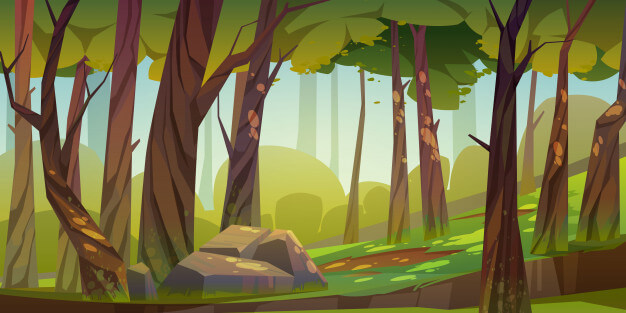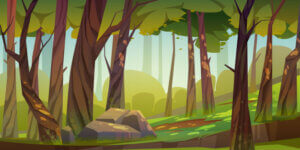 One of the best things about summertime is interacting with family and friends, and when you've got inviting outdoor spaces to enjoy, relaxing and just spending time together is so much easier! Now is the perfect time to update your balcony, backyard, front yard, or wherever it may be. Here are the top design trends to refresh your outdoor space.
Add a Burst of Color
Instead of staining your fencing or deck in a natural wood tone, the hottest trend is to paint them with bright colors that evoke the carefree feeling of summertime. Think vibrant yellows, pinks, turquoise, or even a custom-designed mural as anything goes! The best part here is that adding color to your woodwork is a great DIY weekend project where you can get the whole family involved in choosing colors, as well as the actual painting itself. Don't want to paint the entire fence aqua? Consider painting one panel that will act as a fun focal point.
Open-Plan or Broken-Plan?
While an open-plan layout is popular inside today's homes, a broken-plan layout is the current outdoor design trend where it's all about creating intimate spaces that are separated from one another to give a little privacy when you're out enjoying the summertime weather. Think of adding a weather-friendly room divider to create sections, using an outdoor rug to define a space, or distinguishing a separate area with a row of potted cedar trees. When it comes to setting up outdoors for the following summer, you can simply switch out areas to help keep them feeling fresh.
Summer's Color of Choice
Adding a little ray of sunshine into your outdoor life is as easy as incorporating the color yellow. Whether you're inspired to paint that fence panel in a bright daffodil or canary, or just by adding a few accent pieces to your table setting in a beautiful lemon hue, yellow is an attention capturing color that screams summer and happiness.
Curate the Classics
Some things never seem to go out of style when it comes to outdoor spaces. This includes traditional beach-style cabana stripes, bistro sets, teak furnishings, and colorful Fiestaware® dinnerware, along with Sunbrella fabrics, awnings, and upholstery. Dual-purpose items are always in favor including stackable chairs and ceramic stools which can double as tables.
Get Cooking Outdoors
Outdoor kitchens have been a sought-after amenity in homes for several years. Why? Because no one wants to feel left out by being stuck in the kitchen serving up appetizers for guests they're not even visiting with. Installing an outdoor kitchen with all the necessities, including fridges, pizza ovens, and grills, is the perfect way to entertain while still being part of the fun. 
Turn Up the Heat
Depending upon what your local fire restrictions are, if any, a fire pit is seen as a great way for friends and family to connect. They're perfect for spending a romantic evening outdoors as a couple while enjoying a bottle of wine, or simply for people to reconnect after spending a lot of recent time indoors.
Make it Cozy
Just as you would indoors, it's easy to make your outdoor spaces cozy by using items such as comfortable seating, adding textures with plush pillows and throws, and/or by adding fun lighting such as fairy or bistro lights. Eco-friendly rattan furnishings have also made a huge comeback as they're sustainable and will last for years to come. Making an outdoor space feel warm is basically about bringing the indoors outside in whatever ways work for you. Ambiance can also be created through music so consider buying a portable Bluetooth speaker you can easily tote from one broken-plan area to another. If you're planning on holding movie nights under the stars, there are some inviting inflatable sofas and loungers that provide extra seating in a pinch.
Add Greenery
Besides adding a row of cedars that can quickly define a space, adding greenery is a huge trend for outdoor spaces. Mixing grass and pavers to create a French-inspired checkerboard look is a popular design trend showcased by designer Nate Berkus. And the greenery doesn't even have to be real! Faux grass or topiaries may be just the thing your outdoor space needs to get that finished look. Berkus also suggests suspending greenery from overhead on a trellis or a tree to help create a living-type ceiling. According to seed and plant giant Burpee, a muted flower garden with ornamental grasses can add a relaxing element, especially as the grass gently sways during a summer breeze. Sounds heavenly, doesn't it?
DomiDocs wants your life as a homeowner to be even easier. We provide free functional tools through our home management platform, as well as HomeLock™, the #1 rated home title and fraud protection service where you'll also be protected against fraudulent activity, county misfiling's and more. Want to learn more? View our HomeLock™ video and sign up today!
Author – Connie Motz