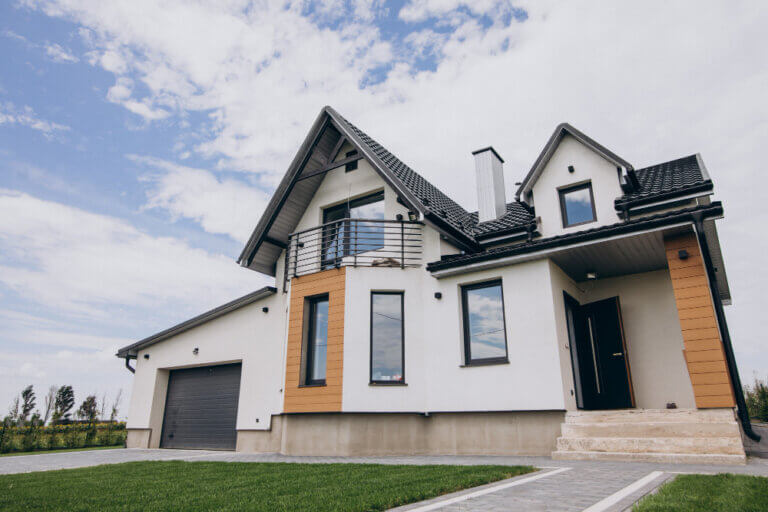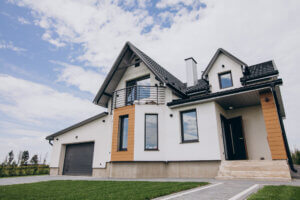 Besides being able to enjoy your dream home every day, homeownership also comes along with the added perk of being able to build equity which can be used for whatever you choose, including paying off high-interest loans, funding a college education, or finally taking the vacation you've always dreamed of! And yes, it's possible to increase your home equity even faster by following tried and true methods as suggested by industry experts. 
Let's take a look at home equity basics, along with 7 actionable tips to build home equity quicker.
In simple terms, home equity is the difference between the fair market value of your home and what you owe the bank. As an example, if your home is valued at $325,000 and you owe $275,000 on your mortgage, your home equity would be $50,000. You can increase your home equity by either making mortgage payments against the principal balance and/or by experiencing an increase in property value over time. Equity can be considered as the equivalent of having a forced savings account for your home.
Why Building Home Equity is Important
Life is all about the unexpected, and the more equity you have in your home, the more secure you'll financially be to handle those ups and downs as they come along. We're talking about unforeseen job loss, vehicle breakdowns, medical issues, vet bills, and/or repair bills after a natural disaster. We all need to be prepared and when you have access to your home's equity, you can at least breathe an initial sigh of relief.
Actionable Tips to Build Home Equity Quicker
 Increase or make additional mortgage payments. In general, when you've got a mortgage, only a portion of your payment is actually applied to the principal cost as the majority goes to interest. Many banks and mortgage brokers allow you to make an annual lump sum payment without penalty, or you can opt to increase your regular mortgage payments. For example, if you have a 25-year mortgage with a 4.5% interest rate, by adding $50 onto your monthly payment, you'll shorten your mortgage life by 1.2 years. Change that to $100, and you'll shave off 2.3 years.


Take advantage of refinancing with today's lower interest rates. You can build home equity quicker by: securing a shorter-term mortgage with a lower interest rate, as more of the money you pay will be applied to the mortgage principal. And if you can keep your payment amounts the same, you'll build up that equity even faster. benefiting from a refinancing home appraisal, which could potentially increase the value of your home on the spot without you lifting a finger, depending on your local market conditions.
Do some home improvements. While this may seem counterintuitive, spending money to remodel or improve your home ultimately increases its value and your home's equity. Think kitchens, bathrooms, and outdoor spaces such as decks, as they're desirable selling points for future buyers.
Beef up your down payment. If you haven't already purchased a home, the easiest way to build home equity is by maximizing your down payment. If you can increase your down payment to 20% or more, you also can eliminate the pricey requirement for private mortgage insurance (PMI). By taking the amount you would've spent on PMI and applying it to your mortgage instead, you'll be increasing your home equity once again!
Become equity-savvy. Take a look at your budget to see if there are any corners that can be cut. If you gave up just half of your monthly $5 lattes, you could easily have that $50 or more to apply to your mortgage. The same goes for any cash bonuses during the holidays, monetary gifts, or an unexpected windfall. If you've got the financial means, consider living on just one paycheck if you're a couple and applying the additional funds to your mortgage in a lump sum to build home equity exponentially. Reducing your utility bills is another way of recouping cash to apply to your mortgage.
Keep your home in good working order. Your home has big-ticket items that require routine maintenance to keep them in shape and to help avoid any costly repairs down the road. We're talking about your home's roof, HVAC system, foundation, and more. By using our free DomiDocs' Homeowner Enablement Platform®, you'll have access to a regular maintenance schedule that comes complete with handy calendar reminders so you'll never forget a routine household task again.
Build home equity by having professional photos of your home on file. This may seem weird but yet very logical: if you're selling your home in winter and everything is covered in snow, the potential buyers may have little imagination as to what your yard and green space really looks like. If you've got professional pics on hand to show them, versus other neighborhood properties that don't, you could have the upper hand when selling your home. And if they love what they see, your property value just went up in their minds, which could be reflected in their offer to purchase.
DomiDocs is committed to making your life as a homeowner the best it can be. We're the go-to source for today's homeowners by offering educational resources, tools, and all the features of our free award-winning Homeowner Enablement Platform. 
Plus, DomiDocs' HomeLock™ offers protection for you and your family by providing 24/7/365 monitoring against home fraud, unpaid bills, missed payments, and misfilings, which gives you peace of mind to just relax and enjoy your home. Visit HomeLock™ today to watch our introduction video, and when you sign up, you'll receive your comprehensive 7-year home history report and scan free of charge!
For more information related to home equity, read:
DomiDocs' New Homeowner Guide: How to Plan Maintenance by Season
Home Improvement Projects: Should You Save or Spend?