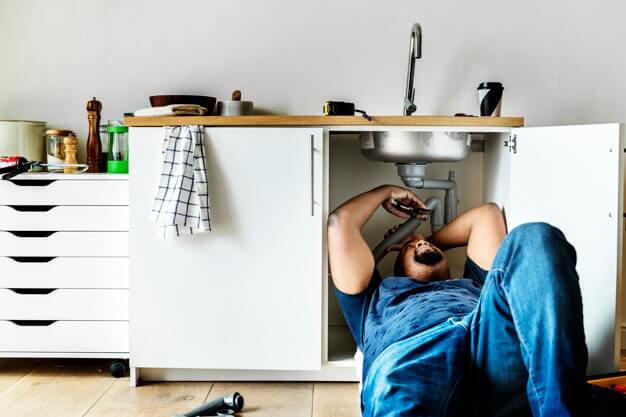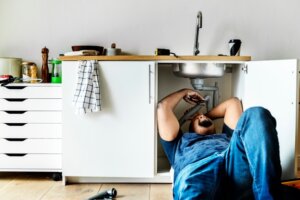 Are you thinking about remodeling your home? You can gain a lot of inspiration by watching a plethora of home improvement projects on TV. But all things aren't as they seem as that kitchen reno could easily cost way more than you ever anticipated. And will you actually gain your money back when you decide to sell your home? Let's take a look at factors to examine when deciding if you should save or spend on home improvement projects.
How Long Do You Plan to Live in Your Home?
While you're at home, you want to be able to enjoy it because after all, it's your sanctuary away from the world. If you plan on being in your home until your family is grown or when you retire, that kitchen or bathroom remodel is probably a great idea as you'll reap the benefits daily. But if you're going to be selling and moving in the near future, you may not be able to recoup the cost in a short period of time. The five-year rule dictated by financial experts encourages homeowners to keep their properties for at least five years before considering selling to have the best chance of recouping any money spent on upgrades.
Can you Afford Home Improvement Projects?
Many times homeowners get caught up in dreaming about adding somewhat extravagant things like quartz countertops or a steam shower. More often than not, money ends up going to performing urgent and unexpected maintenance such as roof repairs or dealing with a cracked foundation that will cause further problems down the road. If you've got money set aside in a household emergency fund, that's great, but if you don't, as a responsible homeowner it is best to take care of your home's necessities before undertaking any home improvement projects. If you're thinking about selling, consider getting a home inspection done first to identify any unforeseen problems you'll need to take care of before tackling any cosmetic renovations.
Which Rooms Do You Use the Most?
If there's something in your home that's driving you crazy day after day, that should be your main focus when thinking about doing a renovation. Think of functionality. If adding an extra bathroom would ease your frustrations as a growing family, then that could be at the top of your home improvement projects. The same goes for an unused basement that could be turned into extra space for your family to actually enjoy instead of having it cluttered with storage boxes containing who knows what. Be sure to take advantage of our free DomiDocs home management platform where you can easily organize and safely store your documents online!
Which Home Improvement Projects Pay Off the Most?
You may or may not be able to recoup your investment as much as you thought when it comes to doing a home remodel. Here are some return on investment (ROI) figures according to HGTV:
Attic to Bedroom Conversion: 93.5%
Basement: 90.1%
Bathroom: 102% for a minor remodel; 93.2% for a major remodel
Bedroom: 52%
Bonus Room: 72.8%
Decks/patio: 90.3%
Family Room: 83%
Kitchen: 98.5% for a minor remodel; 91% for a major remodel
Landscaping: 100%
Living Room Decor: 66%
Living Room Walls/Floors: 40%
Roof/Window: 89.6%
Siding/Exterior: 95.5%
The key here is to not go overboard by doing a remodel that future buyers may not like as per your personal tastes, or something that will price your home out of the market in comparison with neighborhood properties. Ultimately, it may not be as much about the ROI as it is the enjoyment and everyday use you'll get out of a completed home reno. Fun fact? You can increase your property's value by 3% if you paint your exterior front door black, states real estate marketplace Zillow.
How Much Do Renovations Cost?
Renovation costs depend on many factors including materials, room sizes, labor costs, permits, timelines, etc., as well as any unforeseen problems that may be encountered along the way. The cost of home improvement projects can vary across the country. HomeAdvisor states a project in Denver would easily cost double in Los Angeles.
Can you DIY it? If we're talking painting, then probably, but if it's something specialized like electrical or plumbing, that's probably a hard pass. If you're not sure who to call, consult our DomiDocs' list of trusted nationwide contractors to find a professional near you.
Taking on home improvement projects can be a fun way of really making your home your own, but deciding whether to save or splurge could be the most daunting part of all. DomiDocs is committed to helping you make the best decisions you can as a homeowner. We provide our free award-winning home management platform, as well as HomeLock™, the most comprehensive fraud protection system available today. Learn more by watching our HomeLock™ video and viewing our FAQ. In addition to fraud, HomeLock™ offers protection against unpaid bills, clerical errors, missed payments, and more! Be sure to secure your home today with HomeLock™.
For more information about saving or splurging on your home, read:
Should I Sell? 6 Questions to Ask…
10 Inexpensive Kitchen Upgrades That'll Increase Your Home's Value
How to Increase the Value of Your Home
Author – Connie Motz