The onset of the pandemic in 2020 brought about unheard of opportunities for first-time homebuyers including some of the lowest refinancing and mortgage rates in the last 50 years.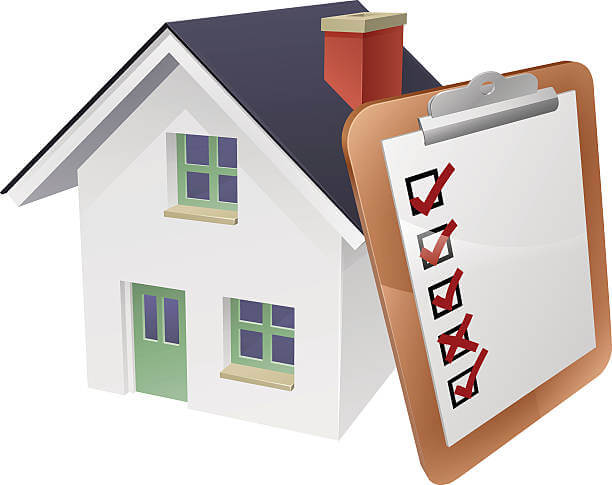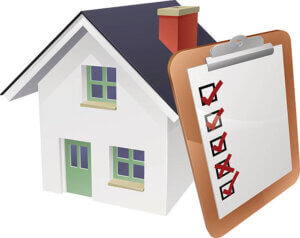 While many buyers came away with their dream homes, others invested in homes needing a little love and attention.
While having a home inspection done before closing will identify both obvious and hidden issues, some buyers are forgoing inspections to remain competitive in this low inventory housing marketplace. If this is you, let's take a look at improvements to tackle first as a new homeowner.
Check Your Roof
Expensive water damage can occur from something as simple as a few missing shingles on your roof. You can do a quick visual inspection by looking for any curled, absent, or discolored shingles while noting if the water-resistant barrier underneath the tile is exposed. Check seals around plumbing stacks, skylights, and flashing. Around your chimney, look for signs of crumbling mortar or issues with the flue, flue liner, and metal flashings. When in doubt, call in a roofing expert. Who you gonna call? Consult the DomiDocs list of trusted nationwide contractors to find a pro near you.
Inspect Your Gutters
If your home doesn't have proper fitting gutters and extended downspouts, you're risking potential problems caused by standing water and/or interior leaks. At least twice per year, your gutters will need to be cleared of debris and leaves. To allow rain and other water to flow off your roof and away from your home's foundation, the downspouts should reach away from your home by at least 5 feet.
Insulation is Key
If your home isn't well-insulated, you're wasting your money as the cool air in the summer and warm air in the winter escapes through less than adequately sealed doors and windows. Start by checking seals and re-caulking around air ducts, doors, windows, and any areas where the foundation meets your walls. You can also add wall and/or attic insulation. Not sure how much insulation your home requires to run efficiently? It may be worth hiring a professional to conduct an energy assessment – you can also check with your local utility companies as many provide this general service for free.
Stabilize Your Foundation
Cracks in your home's foundation require immediate attention so as not to cause any additional damage. These fractures can occur for a variety of reasons ranging from shrinkage to soil pressure. Even tiny hairline cracks allow water to seep into your basement which can be identified by damp smells or stains on the floor or walls. Hiring a structural engineer to do an assessment will help provide solutions such as installing waterproofing or a sump pump.
Wood Care
Having a wood deck or fencing adds warmth to your home but they need to be maintained to last their expected lifespans of about 10 to 15 years. Culprits of rotting wood damage can include wet weather and insects like termites. Consider resealing or painting after using a pressure washer to remove any dirt and mold from wood surfaces. The same applies to window sills.
Power Move
Installing a back-up generator will keep you and your family comfortable even when a storm hits. This smart investment can be in the form of a basic diesel generator or as elaborate as a solar-battery backup system. If you choose to go the solar route, you may qualify for the federal residential solar energy tax credit.
Keeping Things Cool
If you're strapped for cash, inexpensive window air conditioning units work well, but installing a built-in air conditioning system throughout your home will increase the value of your home upon selling. In response to the COVID-19 pandemic, some air conditioning manufacturers are now offering ultraviolet light system options to help eliminate potential molds and bacteria.
Make Things Bright Again
It's easy to become complacent with incandescent lighting in our homes. Why not brighten up your day by switching to energy-efficient LED light bulbs? Ensure you're using the correct wattage in your appliances, fixtures, and lamps. If you're not sure, Constellation NewEnergy recommends a 60-watt bulb or less if there's no wattage noted, or 25-watt bulbs for ceiling fixtures that aren't marked. You can also use wireless LED light bulbs, which can be controlled through your smartphone, so you'll be able to schedule lighting, or turn them on/off at will. Installing solar-powered LED lights along your walkway that automatically turn on and off is an inexpensive home safety feature.
Check Your Landscaping 
If you or your neighbor's yard has large trees with low hanging branches, it's best to consult a skilled arborist to avoid any unnecessary damage from falling limbs during an unexpected storm. This professional appraisal will also assess any potential for damage by insects and disease. Roots from trees, plants, and shrubs, can cause concrete cracks so be sure to keep landscaping about two feet away from your foundation and siding.
DomiDocs aims to make your journey as a homeowner as easy as possible. We've got you covered with everything from secure document storage on our 24/7 digital platform to keeping up with a regular maintenance schedule that comes complete with service providers and calendar reminders to keep your home in tip-top shape.
Author – Connie Motz