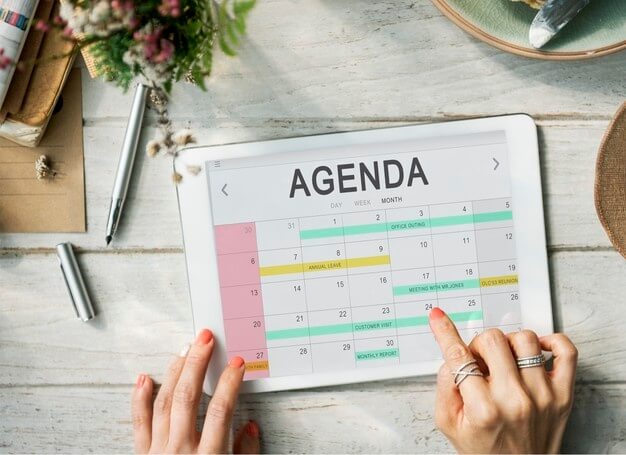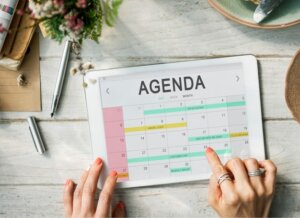 When it comes to organizing the seemingly endless amounts of paperwork homeowners accumulate, most of us would agree there's got to be a better way! In today's online world, it only seems fitting the best way to organize your home documents is by going paperless and digitizing all that clutter. Enter our highly secure DomiDocs home management platform designed to solve this very problem, and more! Let's take a look at how to organize your home documents for today's digital environment.
Why Virtually Storing Your Documents is Important
According to DomiDocs' Founder and CEO, William McKenna, "The very act of purchasing, owning, and maintaining a residential property generates enormous amounts of paper-based documentation, which over the lifetime of a property winds up in many places: banks, closets, county clerks, file cabinets, safe deposit boxes, shoe boxes, storage units, and often wastebaskets." DomiDocs was born to fix this problem! In today's world, we do so many things online but when it comes to the financial aspect of being a homeowner, we're still stuck in the 90s paper-based world. DomiDocs found out two surprising facts about homeowners:
66% can't find important documents when needed!

79% don't remember the name of their title company!!
Benefits of Digitizing Your Home Documents
Having an organized home offers peace of mind, and the same goes for the mounds of paperwork homeowners end up dealing with. If it's all piled into a filing cabinet drawer, you're asking for trouble even when you need to retrieve something simple. Though there are some documents you'll need to save the physical paper copies of, such as your house deed, it's so much easier when you can access all your home paperwork digitally. Your uploaded documents act as backup copies of your papers should anything happen to the original version. When you've uploaded and stored your important paperwork with DomiDocs, your vital information will be accessible to you 24/7/365 from wherever you may be. You can then search through the files using tags or keywords, and you're able to easily share documents and data with someone such as your insurance broker for smooth and accelerated transactions. If you're selling your home, you can also have your digital property profile ready for transfer to the new homeowner.
What Documents Should You Digitize?
Start with any documents you may need to go back and reference frequently, like tax returns, as it'll be so much easier to search for specific information when needed if your documents are uploaded into the secure DomiDocs cloud. Just think of the time and headache you'll save instead of stressing out about a document you can't find. Examples of documents to digitize include:
appraisals

birth certificates/adoption certificates

child custody/guardianship papers

citizenship paperwork

degrees and diplomas

divorce decree

driver's license

engineering blueprints

financial statements for bank accounts, retirement funds, and investments

health records including vaccinations

heirloom photographs

home inventory list including photos and videos

identification cards

insurance policies for home and vehicles

immigration papers

loan paperwork

marriage license

military ID/discharge papers

passports

power of attorney

purchase and sale

property taxes

property titles and deeds

real estate mortgages, deeds, and titles

site surveys

social security cards

tax returns

veterinary documents

wills/living wills
Try not to become overwhelmed by the sheer amount of paperwork you may need to upload. This is a perfect time to enlist a partner or other family members to help the process go more quickly. And remember, as your household documents rollover, you'll need to upload updated versions as you go along, so it will be an ongoing process for certain paperwork. If you create a workstation and make scanning documents a weekly or monthly habit, the task won't seem so daunting overall.
Go Paperless Where You Can!
Another way to be organized and help the environment is by doing your best to go paperless and reduce your paperwork from the get-go. If your bank or utility companies offer paperless billing, consider doing so as you can access copies online if need be. Just think of all that physical storage space you'll be able to save!
How to Digitize Vital Home Documents
You can scan a document by using the scanning feature of a multi-use printer, an actual desktop scanner, or a mobile scanning app on your smartphone. The biggest tips here for getting the best quality scans are to ensure there's adequate lighting and to place the paper to be scanned on a contrasting background. If you can scan sequential pages before saving them, the task will be much more efficient. 
Tag & Categorize Your Files
Be sure to save files in easy-to-use formats such as PDFs. When it comes to naming your files, keep it simple by using logical keywords and dates in the name, and tagging them into categories for easy retrieval. You can also name your files according to family member names and years.
Store Your Home Paperwork Securely with DomiDocs
Simplify home management with our free DomiDocs cloud-based platform where you can upload your documents, categorize/tag them, and easily share papers and photos with others when you need to. We do not share or sell your data, ever. It's kept completely private in your digital property, and we use a multitude of safety measures to keep your information protected and accessible only to you. Register on the DomiDocs home management platform for free and set up your preferences, notifications, and security settings. As an added bonus, once your documents are aggregated and organized, DomiDocs will then provide recommendations on your property specifically. 
After Safely Securing Your Documents, Protect Your Home with HomeLock™
Now that you're on the way to becoming a proud organized homeowner, it's time to explore the ultimate home title and property fraud protection available with HomeLock™. You can digitally lock your home while getting 360-degree coverage against virtually all fraud including alerts about missed payments, unpaid bills, or county-level clerical errors. DomiDocs' HomeLock™ provides a free title scan and $1,000,000 insurance included with each membership. HomeLock™ offers a 100% satisfaction guarantee and is made, stored, and supported in the US. It's your home and equity that's at risk, so be sure to protect it today with HomeLock™!
For more information related to homeowner documents, read:
How to Financially Prep for When You Die
How to Keep Important Tax Documents From Invading Your Space
Author – Connie Motz