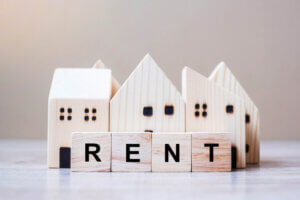 According to Airbnb, hosts earned more than $110 billion in rental income worldwide during October 2020. If you're looking to invest in a short-term vacation home, it can be a rewarding experience but you'll need to be aware of the work having a vacation rental takes. DomiDocs has composed a list of actionable tricks and tips to help make your vacation rental business a success, welcome to Short-Term Vacation Rental Management 101.
Choosing a Destination
This has to be one of the most determining factors in the success or failure of your short-term vacation rental home. Research is key to identifying the exact location, whether it be urban or rural. Here are some great questions to ask yourself:

How many tourists does the area get?

Are you looking to buy locally or abroad?

Will there be high and low seasons — do tourists visit year-round or just during holiday periods throughout the year?

If you're in a town with a major attraction such as a beach, ski resort, or theme park, how close will your rental be to these?

Is there easy access to transportation for people to get to the area's highlights?

Is the area safe and comfortable for guests to stay?
The key is to make sure your rental will be in demand by offering a property with great amenities to increase its overall occupancy rate.
How Will You Finance Your Rental Investment?
If you've got cash on hand, fantastic! But if you don't, there are a few ways you can finance a short-term vacation rental property such as accessing a home equity line of credit, doing a cash-out refinance, or utilizing a reverse mortgage.
Benefits of Owning a Vacation Rental
Besides the much-desired second income a short-term vacation rental can provide, you'll also have a vacation home for your personal use whenever you want to get away. Depending on where your vacation rental is located, American tax laws generally state that if you rent out your vacation home for less than 14 days, your rental income will be tax-free. You may also be able to write off business-related expenses including management fees and homeowner insurance premiums, but be sure to consult the IRS for complete tax law details. You'll also have a long-term investment in the rental property that you can pass along to your kids or sell in the future for a profit.
Drawbacks of Owning a Vacation Rental
Income from a short-term vacation rental can, unfortunately, be very sporadic so you'll need to have funds set aside to cover ongoing expenses during these times. Social media networking will become your second life as you'll constantly be promoting your property to prospective visitors, which can include making videos, sending out regular emails, and/or offering fresh consistent content for your vacation rental business website. It can be very time-consuming if you decide to manage the property yourself while also working a full-time job and managing your primary home. And remember to use our free DomiDocs' home management platform where you'll find a huge variety of tools designed to make your life as a homeowner easier.
Vacation Rental Management Decisions
Once you've secured your short-term vacation rental, there will be many questions. Who's going to manage it? Are you willing to invest the time yourself or do you want to hire a property manager? The best way to approach your new business is by drafting up a business plan with trackable goals, as well as to provide answers for the following questions and more, including:
Rates, payments, & cancellations:
How much will you charge per night? Will you adjust your rates during holidays or seasonally?

Will you offer a weekly or monthly discount?

What types of payment will you accept?

What will your cancellation policy be?
Rental agency management:
Are you going to sign on with a rental agency like Airbnb, VRBO, or Homeaway?

How much will they charge for a listing?

What exposure will you receive?

Or will you opt for using vacation rental management software like Lodgify?
Property maintenance and upkeep:
Who's going to clean the property?

How will guests access the keys?

Are you going to check them in personally or will you take advantage of an automated check-in process by offering a keyless-entry system? Using a home automation system will allow you access to turning on lights and the air conditioning before a guests arrival or ensuring everything is turned off when they leave to minimize expenses

Will you need to install an external security system to keep your property safe?

If there's a maintenance issue, who's going to take care of the repair in an emergency? If you're not sure which professional to call, consult our DomiDocs list of nationwide contractors to find someone nearby.
If you don't have any renters, do you have enough money set aside to cover the property costs? Monthly fees can include utilities, restocking supplies, cleaning fees, and/or property management costs.
What's the future goal for your vacation rental? Do you want to expand into more than one property? If so, there are some smart analytical tools out there to help you make a data-based decision over an emotional one for a vacation destination that's a personal favorite. Check out sites like AllTheRooms, AirDNA, and Mashvisor.
Set Yourself Up for Tax & Licensing Success
Don't think that you can simply rent out your vacation home without paying taxes like anyone else. Short-term vacation rentals are subject to occupancy and lodging taxes, or whatever else is required by the local governing agency. You'll need to keep track of the books or hire someone to do so for you, including renter information, sales, and tax remittance.
It's All in the Details
Just as with any business, you'll need to sell your short-term vacation property to prospective visitors. Earning top reviews from those who stay will come from providing a great space to stay including sought-after amenities such as:
4k TVs with gaming systems and access to subscriptions like Netflix

beach or sports gear

coffee/espresso maker, and/or a blender for vacation drinks

high-quality linens and towels, along with durable furnishings

outdoor space, BBQ, hot tub, and/or a swimming pool

offering insider tips for parking access, best eats, attractions, and area transportation

welcome snacks and beverages served up with a personalized note

Wi-Fi access that's unlimited and stable

If you've managed to secure some details about why someone is coming to stay at your property, you may want to incorporate this into their visit, such as with a visitor who's coming to ski, you can leave them a note listing places where they can rent skis and find the area's best apres-ski spots
Keep in mind that potential visitors want to see anything and everything related to your property. If you've said there's a view of the ocean from your rooftop deck, show them. Even better, offer up a 360-degree video tour of your property but don't do it yourself unless you're more than tech-savvy as an amateur job will look just that way and won't appeal to visitors. It pays to know who your guests are and what they're looking for.
Happy Guest Are So Important
As with any retail business, customer satisfaction is another big key to success. You need to do your best to make sure every visitor goes home happy when leaving your vacation home. Provide your guests with the opportunity to give an honest review of your property but also give them an emergency-type number they can call with any questions or concerns during their stay. You may be able to avoid a disgruntled guest simply by spending 5 minutes on the phone with them explaining how to access the Wi-Fi. It never hurts to include an old-fashioned welcome book as it will help to create a great impression with guests who may then recommend your property to others, or will become happy repeat visitors.
It's important to know that vacation properties are easy targets for fraudulent activity as the homes are generally vacant with absentee owners who are more focused on their primary residences. Don't let your newly acquired short-term vacation home become the next victim of fraud! Proactively protect your vacation rental property with HomeLock™, the leading monitoring system available for today's homeowners. Besides alerting you to any nefarious activity, HomeLock™ will also notify you in the case of a county clerical error, an unpaid bill, or a missed payment. Sign up for HomeLock™ today for only $79 annually!
For more information, read:
Author – Connie Motz