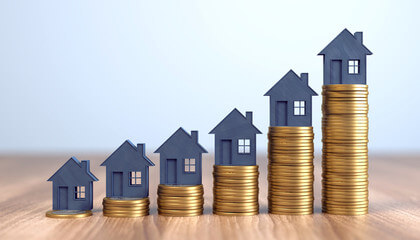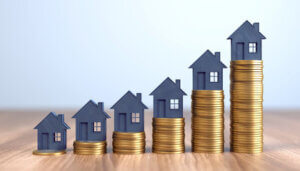 If you've ventured into becoming a rental property owner, you'll be happy to know that the American rental market is still booming as many people find renting to be a more economically viable option than buying a home. Owning a rental property can be financially rewarding as it offers passive income and several tax benefits. But it also means you'll have to maintain the home which costs time and money. Did you know you can refinance a rental property? This scenario can provide much-needed cash for repairs and contractor fees, or can fund whatever you choose. Here's what you need to know about refinancing a rental property.
Cash-Out Refinancing
Simply put, a cash-out refinance, also known as a cash-out refi, occurs when a mortgage is refinanced for more than what is owed and the borrower takes out the difference in cash. Conducting repairs and renovations to the rental property might be the first things that come to mind, however, you can do whatever you want with your refinancing money including paying down debt, treating yourself to a vacation, boosting your retirement savings, or investing it in another rental property — the choice is yours.
Changing Your Mortgage Terms
There are a few reasons for changing your rental property mortgage terms that you may want to consider depending on your financial circumstances:
Adjust the mortgage rate: if you have an

adjustable-rate mortgage

that fluctuates periodically with current interest rates, switching to a

fixed-rate mortgage

will provide a consistent monthly payment for your rental property

Lengthen the loan term: if you're struggling with debt, lengthening the term of your mortgage means you'll pay less in the short term, but it also means you'll be paying more overall as payments will continue longer and you'll be accruing more interest over time

Shorten the loan term: if you can swing it comfortably, shortening your mortgage term will cost you more each month but you'll save on interest over the lifetime of the loan
Seeking Out a Lower Interest Rate
Even if refinancing mortgage rates are still relatively low, don't be afraid to shop around for the best rate you can find. Your loan-to-value ratio, basically a comparison of the money you want to borrow against your rental property's assessed value, as well as your credit score will determine the interest rate you qualify for. You may also want to consider using a mortgage broker as they maintain dozens of lender relationships and can shop around for you to find the best competitive terms.
Refinancing Your Rental Property to Increase Your Rental Income
Of course, you can use the equity in your rental property to fund whatever you choose, but if you make some common upgrades to your rental, you'll be able to increase your monthly rental income along with boosting the overall value of the home. According to Rocket Mortgage, common upgrades to a rental property that will increase your cash flow include:
building an addition to increase the physical living space

fixing the roof and/or replacing any missing tiles

repainting interior rooms to give them a fresh look

turning a basement into a legal suite and renting it out separately

upgrading cabinets, floors, and major appliances

updating outdoor structures such as a fence or a swimming pool

updating the HVAC system
What You'll Need to Refinance Your Rental Property
The process of refinancing any property is basically the same as obtaining a first-time mortgage. Submitting a mortgage application requires that you provide detailed information to the lender about your income, assets, and employment. You'll need to provide several documents to prospective lenders including but not limited to:
A copy of the current rental lease for the property helps lenders to determine the profitability of your investment

Asset information such as bank account statements and investment accounts, including IRAs and other retirement funds, as well as vehicles, collectibles, and household items

Available money to cover

closing costs

, which can possibly be rolled over into the new rental property mortgage
List of liabilities including names, addresses, account numbers, and contact information for credit cards, automotive loans, and/or existing mortgages. This includes other financial responsibilities such as child support and/or alimony.

Proof of income including your last two pay stubs, tax forms such as 1099s, W-2s, and current tax returns

Proof of both homeowner and title insurance
Lenders may also ask for a rental property appraisal to assess its current value, which typically costs anywhere from $300 to $400 for a single-family home. Do you know where your important homeowner documents are? It's estimated that 1 in 4 Americans have lost or misplaced paperwork and 40% can't find a specific document when needed. DomiDocs to the rescue! Our secure cloud-based homeowner management platform provides you with free online storage for your household property documents such as appraisals and insurance policies while providing 24/7/365 access whenever you need it.
Wrapping Up Rental Property Refinancing
After you've submitted your loan application, lenders will typically offer you a 15-60 day interest rate lock where the rate is frozen during that time. This is a great way to protect yourself from potential rate increases during the time it takes to process your loan. A lender will then go through an underwriting process to determine your creditworthiness. Once that's complete and you've successfully refinanced your rental property mortgage, you'll have to pay closing costs, which average approximately $5,000.
Did you know that investment and non-owner-occupied rental properties are at high risk for title fraud? This unfortunate scenario can occur at any time to any homeowner. DomiDocs is proud to offer HomeLock™, the most comprehensive digital property monitoring and scanning available today. HomeLock™ actively scours more than 200 data points daily to provide you with early detection from fraudulent activity, county misfilings, missed payments, or even an unpaid bill. Learn more by watching our HomeLock™ video today!
For more information, read:
Author – Connie Motz